A list of billionaires including from Africa has been released and it includes some quite wealthy Nigerians.
Nigerian businessman and owner of Dangote Group, Aliko Dangote is the richest man in Africa as of March 2019. He is estimated to be worth a staggering $10.3 billion by Forbes.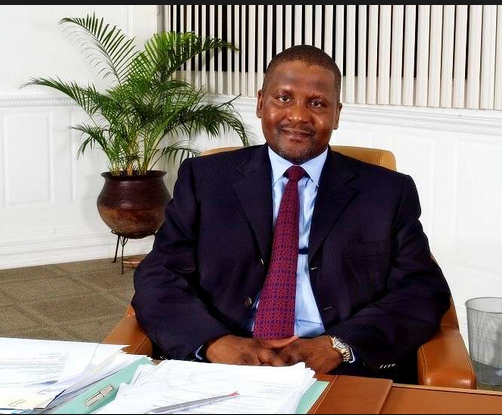 Dangote made his money investing in cement, sugar and flour. In recent times, he is currently building in Lagos, Nigeria what will become the single largest refinery in the world with the capacity to turnout 650,000 barrels of crude oil per day. The total cost of the project is estimated at $14 billion.
Mike Adenuga
Mike Adenuga is second on the list with a net worth of $9.2 billion. Adenuga is a Nigerian billionaire businessman and owner of Nigeria's second-largest telecom operator, Globacom. He is the second richest man in Africa. He made his money investing in telecoms, oil & gas.
Nicky Oppenheimer
Nicky Oppenheimer is a South African business tycoon. The 73 year-old philanthropist made his money investing in diamonds and is the third richest man in Africa. He is worth a whopping $7.3 billion.
Nassef Sawiris
Nassef Sawiris is an Egyptian billionaire and co-owner of English Football team, Aston Villa. The fourth richest man in Africa is worth about $6.3 billion. He made his money investing in construction and chemicals.
Others are:
Johann Rupert (South Africa)
Net worth: $5.3 B
Issad Rebrab (Algeria)
Net worth: $3.7 B
Naguib Sawiris (Egypt)
Net worth: $2.9 B
Strive Masiyiwa (Zimbabwe), Patrice Motsepe (South Africa), Mohamed Mansour (Egypt), Isabel dos Santos (Angola),
Net worth: $2.3 B
Aziz Akhannouch (Morocco)
Net worth: $2.1 B
Mohammed Dewji (Tanzania)
Net worth: $1.9 B
Othman Benjelloun (Morocco)
Net worth: $1.7 B
Abdulsamad Rabiu (Nigeria)
Net worth: $1.6 B
Yasseen Mansour (Egypt)
Net worth: $1.5 B
Youssef Mansour (Egypt)
Net worth: $1.2 B
Folorunsho Alakija (Nigeria), Michiel Le Roux (South Africa)
Net worth: $1.1 B