Dino Melaye has finally spoken from his hospital bed, days after he was he was arrested he slumped at the police headquarters in Abuja.
On Monday, the police visited Dino Melaye at the police Hospital in Garki, Abuja, where he had been since January 4th after he slumped at the police headquarters.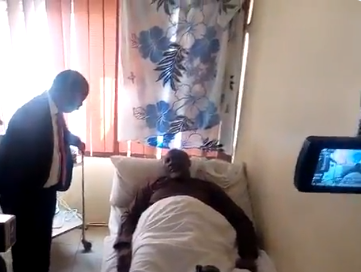 The police had the intention of discharging Dino and taking him to a court in Lokoja but Dino said his Blood Pressure is high and he still feels dizzy.
Dino and his thugs have been accused of attempting to murder a police officer in July 2018.
Watch a video of Dino speaking at the hospital below.