Godwin Eneche, a driver with Cerendry Solutions has been apprehended by the Lagos state police command for allegedly absconding with a Hilux car belonging to the company.
Eneche told pressmen that he left with the car in order to sell it due to the unjust deduction of N25,000 from his salary by the company.
He said: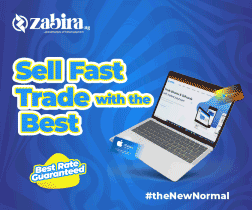 "After finishing my secondary school education, I got a job as a driver with Cerendry Solutions on Victoria Island. I have worked with them for a number of years.

"In June 2015, I had an accident. It was not my fault. A reckless driver had brushed the vehicle and it needed repairs. My supervisor, who was also there, said the man should not pay for the damage, and he left.

"But when I returned to the office, they deducted money from my salary. My supervisor did not plead with the management on my behalf. They deducted about N25, 500. I felt cheated.

"So, I escaped with the Hilux in October. I then took it to my family house in Abuja, and told my uncle what had happened. He was afraid. So I moved on to Kaduna. I was in the Maraba Rido area. I was using the vehicle to convey tomatoes and pepper. I was also looking for buyers.

"One of the prospective buyers was one Alhaji, who wanted to buy the van for N800,000. That was on October 29. But I was arrested on October 30. I was arrested in Kaduna and driven to Lagos.

But if I secure my release, I will not go back to crime. This is my first time of being arrested by the police," he narrated.
According to the police, the case of conspiracy and stealing was reported by one of the executives of the company, Mrs. Salamat, to the Special Anti-Robbery Squad, Ikeja.