Nigerian journalist and Arise TV host, Rufai Oseni has reacted to an old prophecy of Pastor Tunde Bakare about his presidential ambition which recently resurfaced.
The revered clergyman, who was one of the 28 aspirants who cupped the 100 million naira APC presidential nomination form, started trending online after an old video of him telling his congregation that he would be the next President of Nigeria after Buhari resurfaced following his loss in the presidential primary election.
According to the cleric, God had made him a promise to make him President Buhari's successor. However, he failed to score even a vote at the primaries.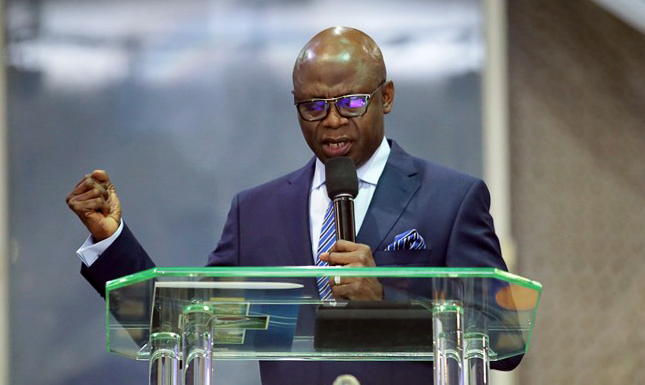 In an apparent reaction to the trending clip, television host, Rufai in a series of tweets criticized individuals who bring God into politics.
"Seriously! it's time Pastors stop making mockery of the the name of God. False prophecies in the name of politics is just wrong. I say it the way it is. Let's call a spade a spade.

The body of Christ most speak up about this. Let's not always bring God into politics. I have no qualms with politics but don't bring God into it. It diminishes accountability. I joke a lot because I want people to be http://happy.It's sad when people bring God into politics. Our lord God is not part of your pantomime called Nigerian politics.

God has been telling me a lot of things, but he didn't tell me I will be the 16th President ooooo.Maybe He told me to send bulk sms to delegates When a pastor said he sent bulk sms to delegates. I know he didn't pray well enough." He tweeted.