Gay British-Nigerian pastor, Jide Macaulay, has recounted how his family members including his father blamed his sexuality on his mother's death.
Jide took to Twitter to make this revelation on Thursday, August 11, while remembering his late mother on her 9th death anniversary.

According to him, his mother accepted him for who he is and loved him regardless of the side remarks from 'haters'.
Reminiscing on the day she passed away, the openly gay cleric said his whole world came crumbling down and things became worse for him after her death.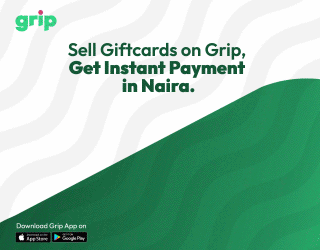 Read his full post below,
"Today is the 9th anniversary of my mother's death. I was summoned to the hospital where she took her final breath.
My entire family have gathered and I was the last person to arrive. I was also newly ordained deacon servicing in a local Anglican parish. My mother couldn't attend my ordination six weeks earlier due to her illness but I had promised I will bring her holy communion as soon as possible.
When she died, my world was broken and confused. Most of my family members became more hostile and some including my father blamed my sexuality on my mother's death. Things went from bad to worse
Today, I remember my mother who was self sufficient and a survivor. I celebrate her ability in life to gain her independence and live her best life to the end. I celebrate my mother who took time to raise me and teach me as many domestic chores and duties. Impacted knowledge and wisdom. Who taught me the power of love and compassion. Thanks for all the dance moves and your love for afrobeats.
I celebrate my late mother who accepted me 100 percent, with her words and actions. Who went against the haters and cared for me when I was broken-hearted
Rest in peace, mama rere, iya mi owon, iya ni wura. And continue to be the Angel I need at all times."
See his tweet below,
Today is the 9th anniversary of my mother's death. 😢 😢 😢

I was summoned to the hospital where she took her final breath. My entire family have gathered and I was the last person to arrive. I was also newly ordained deacon serving in a local Anglican parish. 1/5 pic.twitter.com/a1DBvQUa1Z

— Revd Mother Jide 'Emeka' Macaulay HHH ™ (@RevJide) August 11, 2022