Dear YBL,
I am a young lady who hails from ilorin, Kwara state. I was born into a Muslim and polygamous home,my mum is the first wife and we are just 3 in her hands and am the last born but my Father has children from other wives, Am in my early 20's, am a product of divorce Of marriage over 15 years now and am set for my marriage as well.
I lived with my mother, she was the one who trained my elder brother and I my from primary to secondary and even tertiary, my father doesn't show us any fatherly care even when we were still living with him,his mother and his other wives,thanks to his mother who was our grandmother, before my mum came from Lagos to take us ,he doesn't call us but few years now, he called maybe once in a year, its almost 6years that have seen him last .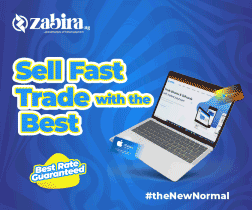 Now been born into a muslim family is now an hindrance in my settling down and this is the religion which I personally don't practice again as i used to since i left my hometown (my father's house)1999/2000.
At times, when we got to Lagos,my brother and I do go to Nasfat,and also I do follow my friends to churches,I have been into relationships which I have just only 2 Muslim guys, the first one was married when I discovered I have to let go of him because he didn't tell me that he was married with kids, the second one was in an hurry to get married and we hardly see then due to distance and since then have been in relationship with Christians, but now, am ready to settle down with my fiance who is a Christian that hails from Uredo Local Government in Edo State,we have been together now for almost 2years ,my mum, brother and sister knows my fiance, but my elder sister do tell me and my elder brother not to bring Christian for her and my mum advised my fiance and I to be practicing Islamic religion because of my father which we didn't take serious.My fiancé and I have been to 2/3 places both Christian and muslim to pray and check if we are good for each other, they were all saying,we are perfect match.
The recent sallah, Sept 1st,2017 ,I took my fiance to one of my Uncle's place(my father's immediate brother) who is the chief Imam of his community, he also checked(using his own Islamic method) if me and my fiancé are perfect match, he also said we are good but the only problem is the religion aspect.
That if i should marry him now, I will become a Christian, that I still have to take my fiance to Ilorin since my father is still alive but before getting home he had called my dad to tell him, immediately we got home that night, I received my father's call yelling at me, saying different things, the worst of it all, he said I WILL REGRET IT, IF I SHOULD MARRY A CHRISTIAN.
He called my elder sister and my elder brother also my mum, saying that same thing, now everyone is afraid of him because he is someone who doesn't care what happened, even if I die, he doesn't care because he has other children to look up to, and my fiance find it so difficult to change or convert to Muslim, he said his mum won't be happy besides he doesn't like the religion and we don't want to separate or go our different ways ,we find it so difficult to do, even me, I have a Muslim man who is ready to marry be but I don't love him.
Am confused ,don't know what to do, should I leave the man I love because of my father,what if I marry a Muslim and i see no peace there, or what if I marry the Christian and become one who is under Christ and with faith and prayer hoping no bad will befall on me. I need an advise from my fellow Nigerians.