Customers of leading financial services provider, First City Monument Bank (FCMB), and Nigerians in general, who reside or run businesses in Mararaba-Karu, a satellite settlement town in Nasarawa State, neighbouring Abuja environs, including Nyanya, now have an opportunity to enjoy the excellent services offered by the Bank. This is because FCMB has opened an ultra-modern and full-service branch strategically located at Plot 35779, Mararaba Gurku Karu, Nasarawa State in the town.
The new branch was commissioned at an impressive ceremony on Tuesday, October 23, 2018. This brings to 3 the number of branches of the Bank in Nasarawa environs and 205 across Nigeria. The development is in line with FCMB's strategic expansion approach and commitment towards bringing banking services directly to the door steps of its existing and potential customers. The location of the branch takes into consideration convenience for residents and businesses in Karu and neighbouring communities in Nasarawa and it is expected to promote financial inclusion in the country.
Apart from the experienced financial experts at the branch, it is equipped with unique physical and technological infrastructures that will ensure convenient transactions and sundry financial service delivery to customers in a relaxed environment.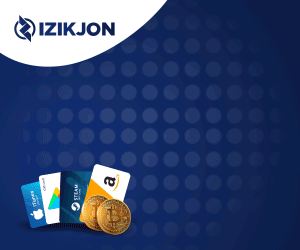 In his speech at the commissioning of the new branch in Karu, the Managing Director of FCMB, Mr. Adam Nuru said, ''this is due to the importance of this area, not just as a residential hub, but as a major gateway to other strategic places in Nasarawa state. Though, most of our customers prefer to carry out transactions from wherever they are, using our alternate channels such as FCMBMobile, FCMBOnline, USSD code and ATMs spread widely across Nigeria, some customers still prefer human interaction when banking. This additional customer touch point will further boost our commitment in providing customers with simple, helpful and reliable banking services, in a conducive and convenient environment''.
Also speaking, the Divisional Head, Service Management & Technology of FCMB, Mr. Oluwakayode Adigun, re-iterated the Bank's commitment to strategically grow its network to meet the individual and business aspirations of its growing customer base across segments.
He disclosed that,
"the new Karu branch, just like other branches of FCMB across Nigeria, brings with it something special in terms of structure, aesthetics and above all, the excellent customer experience to be provided by our excellent team of professionals. While we strategically pursue our digital agenda as a forward looking financial services operator, we will continue to support the financial inclusion vision of the Central Bank of Nigeria where every customer is adequately served on any channel in which such services are provided to meet their respective lifestyles and needs''.
See photos below,