Renowned financial expert, Mr. Bismarck Rewane has faulted a report rating Lagos as third worst city to live in the world.
A report issued on Tuesday by the Economist Intelligence Unit (EIU) had cited security, education and healthcare delivery as benchmarks for its ratings.
But speaking on a Television programme, 'Network Africa' on Channels TV monitored by our correspondent, Rewane, who is the Chief Executive Officer, Financial Derivatives Company, described the report as subjective adding that the criteria used in reaching such conclusion was inconsistent.
He said: "First and foremost, I think the report is subjective and it is based on warped criteria. Certainly, in a survey that says that number 86 is Johannesburg when you talk about crime, terrorism, insurgency and Lagos is number 138 out of 140, it's unfortunate.
"I feel safer in Lagos than in Johannesburg in terms of crime. I cannot stop at a traffic light in Johannesburg without looking over my shoulder, in Lagos I could probably do that."
EIU had ranked cities like Vienna, Melbourne, Osaka, Tokyo as the ten most-liveable cities, and ranked cities such as Damascus, Dakar, Karachi and Lagos as the 10 least liveable cities in 2018.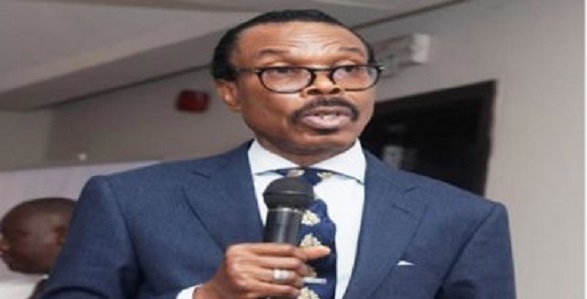 While stating that he was not in any way making excuses for Lagos, Rewane said that the survey itself was based on certain values which may not be universal.
He explained: "But having said that, to say that the risk of insurgency in Lagos – because I heard the interview and the guys talked about Boko Haram – quite frankly there is no Boko Haram existential threat in Lagos as anywhere.
"Lagos is safer from Boko Haram than say Yaoundé in Cameroon. So, I find it difficult to understand the criteria. Yes, there are other criteria but obviously to rank Lagos as the third worst city to live in in the world is a bit above the top."
Rewane however said that Lagos still had a lot to do on terms of improving access in two critical sectors- healthcare and education.
"Lagos falls short definitely in access to healthcare because you can't have a medical emergency in Nigeria and in Lagos in particular. Lagos falls short in terms of education, but having said that, we have a population in Lagos of anything between 12 to 20 million people. Things are improving but the message that paints to us is that Nigeria has to wake up and has to work hard. Whether you like it or not Nigeria is the 5th most populous country in the world. And Lagos is rising among the ranks of cities in terms of population.
"So, urban transit, urban renewal and things like that which Governor (Akinwunmi) Ambode is working on assiduously, it's good enough to work hard on it but you must achieve the results that people want. Because other people are looking at us and ranking us."
He also stated that "having said that, I must come out strongly that the EIU criteria is a bit subjective and does not reflect the truth. Lagos is definitely not the third worst city to live in in the world. I stand by that and I am ready to join issues with the Economic Intelligence Unit whom I respect anyway, for their economic analysis. But in this case, I join issues with them."
Despite his take on the EIU rating, Rewane said there are rooms for improvement in Lagos, which is currently adjudged as the fastest growing and the fifth largest economy in Africa.
"Lagos is not the most luxurious or affluent city to live in. And there are many Lagos. There are people living in Ikoyi, Victoria Island and Lekki. And there are people who are living in the slums of Makoko and others. But this is not…, look if I go to Rio de Janeiro, if I go to Sao Paulo, even in London, there are slums. So, the truth is that the slum of Lagos is not as bad as it used to be. But when you compare it to other cities in the world, I would not say that Lagos is worse than Jakarta when you talk about the slums in Indonesia. I cannot say that Lagos slums are worse than those of Sao Paulo and Rio de Janeiro. But that does not mean that this justifies the slums.
"This is not a race to the bottom. But the point is that Lagos has a lot of work to do in terms of urban renewal, urban mass transit, waste management and so many other things. Crime, kidnapping and ransom, but if you look at crime in Lagos, I do not subscribe to the view that crime in Lagos is worse than crime in any of these crime cities.
More people – maybe the data is not available- more people die in the city of Chicago from gunshots than you can put in Lagos 10 times over." (PM News)