Famous Hollywood actress/ BET's Being Mary Jane star, Gabrielle Union, has spoken up on her battle to have a child and that she hates it when a woman's career is blamed for her subsequent failure to bear children.
The 42-year-old actress and her 33-year-old husband Dwyane Wade, who she got married to last year, have been open about trying to start a family.
SEE ALSO: Photos: Gabrielle Union Stuns In Tribal Print Crop Top And Skirt.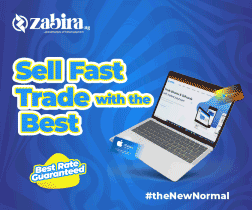 Gabrielle explained on the Today Show:
Having a career is not the price that you pay for any ill.'I think TV shows and film kind of make the frigid, you know single-focused career woman, that her career is the root of all of the problems in her life,' Can't find a man, it's the career.

Marriage falls apart, it's the career!…and that's just not the case.'If you happen to have issues with fertility as you've gotten older and you happen to have a career, all is not lost…there are so many options, and you're not alone.'
However Gabrielle stopped short of revealing how she was being treated, other than to say it was not IVF.
'I was actually not talking about IVF for me personally, but more of just in general,"Most of my friends who have done IVF aren't women in their 40's – women in their 20's and 30's
It's only last month when talk show host, Tyra Banks and John Legend's wife, Chrissy Teigen also opened up on their struggle with infertility.