Glo Gains Over 3 Million New Internet Users!

A new telecommunication industry report shows that Globacom has strengthened its position as the leader among the four major service providers in new data subscriber acquisition. The report covers data subscription activity in the last quarter of 2015.
An analysis of the report showed that it was only Globacom that had an increase in its internet subscriber figure in the last quarter of 2015. Globacom had 23,285,454 internet users in October, 24,952,559 in November and in December 25,082,066 subscribers which indicates an addition of 3.2m new internet subscribers in the quarter.
However, South African telecoms service provider, MTN, lost subscribers within the period just as its competitions Airtel and Etisalat. MTN had a total of 41,835,294 internet subscribers at the beginning of October 2015 had 39,924,737 data subscribers at the end of December, a loss of almost 2 million customers.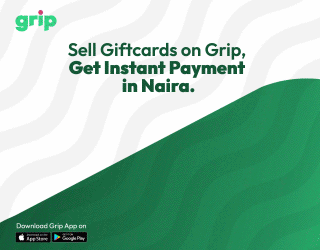 Airtel which began the quarter with 17,730,955 internet customers ended with 16,835,952, a loss of nearly 900,000 subscribers. Etisalat on its part also dropped in internet subscriber figure as it lost 408,282 internet customers, having begun the quarter with 15,598,070 data and ended it with 15,189,788.
This latest report comes just weeks after the same regulator named Globacom as the leader in new internet subscriber acquisition in the telecommunications industry in the third quarter of 2015.
The report stated that Globacom gained the highest number of internet users in September of 2015 with over a million new internet users on its network, up from 20,765,379 data users in August to 21,896,229 data users the following month. The figure showed an addition of 1,130,850 new internet subscribers which was much more than the total number of new internet users who joined the three other major telecom operators – MTN, Airtel and Etisalat. The three recorded a combined total of 716,450 new internet subscribers in September.
An industry source attributed Globacom's rapid growth in data subscriber base in the third and last quarters of 2015 to its enhanced internet service delivery.
The company had also announced while launching its new data products that it had invested massivelyin upgrading its data infrastructure. The upgrade was supplemented by its extensive nationwide optic fibre infrastructure linked to its Glo 1 submarine cable which connects Nigeria to Europe, America and the rest of the world.
Globacom also rolled out mouth-watering internet packages which have a lot of appeal to data users. These include Free Tomorrow, Bumper Data offers, Campus Booster, Twin Bash and Weekend and Night packages.
Free Tomorrow gives back double the value of airtime a subscriber uses in a day for internet services, phone calls and SMS. This is re-credited to the subscriber's phone by 12 midnight. Campus Booster on its part is a special data plan that allows students and others on campus to get up to eight times more data value whenever they use their Glo lines on campuses.
In the Bumper Data offers, subscribers get 1.5G for just N1000 and 4.5G for N2500. Similarly, a N3,000 data plan gives subscribers 6GB data valid for one month, while a N4000 data plan gives 9GB data plan valid for a month.
Also, Twin Bash offers subscribers the facility of recharging data directly from recharge cards in denominations of N200 to N5000. A customer who recharges with N200 gets 200 MB of data worth N800 and N200 worth of airtime free for voice calls. The Twin Bash recharge, which is the best deal for voice and data in Nigeria, can be subscribed to by dialing *223*pin#. The Twin Bash offer is also available on the N500, N1000 and N5000 data recharge plans.