Governor Willie Obiano's wife, Veronica has been captured on camera receiving the Coronavirus vaccine in the United States.
The First Lady of Anambra state received the vaccine via a drive-in session in the North American country.
Watch the video below;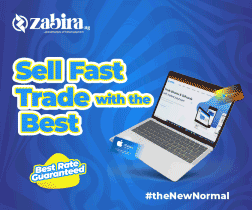 Earlier in the year, we reported of former Vice President of Nigeria, Atiku Abubakar, allegedly receiving the Pfizer's coronavirus vaccine in Dubai, United Arab Emirates.
According to reports, the politician took his first dose of the vaccine in Dubai to prevent the emergence of COVID-19 symptoms in his body.
Atiku is said to be the first Nigerian to receive the Pfizer COVID-19 vaccine.
According to Personal Assistant on New Media to President Buhari, Bashir Ahmed, Nigeria is set to receive its first batch of the vaccine at the end of this month.