Former Secretary to the Government of the Federation, Chief Olu Falae , reveals traumatically that he slept on the bare floor for the four days when he was held in the kidnappers' den.
The oldie who was released on Thursday after being kidnapped allegedly by some Fulani herdsmen on Monday, on his farm in Ilado village, Akure North Local Government Area of Ondo State, described his experience as "hell."
In his discussion with state Governor, Olusegun Mimiko, who paid him a visit at his Oba Ile residence, Falae said his abductors were unreasonable in their demand.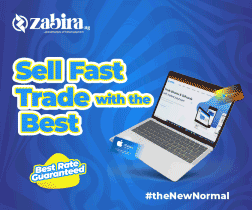 He said
"When I told the kidnappers that my family could raise N2m for ransom against the N100m they demanded, they rejected it and told me, 'Is it Boko Haram you are giving N2m to?'"
After he was released, the septuagenarian said he trekked several kilometers from his farm to a hotel in Owo town, where he met security agents that took him home.
All efforts to speak personally with Falae were prevented by his hostile children.
Looking weary and frail, the former Minister of Finance arrived at his home at about 4.45pm. It was gathered by Punch that the IG, Arase, who arrived in Ondo State at about 06:00am on Thursday, met with operatives from the Ondo State Police Command, and mobilized them to the Owo area of the state where Falae was rescued.
A police source, who was on the rescue team, told the publication that Falae was rescued at about 2.30pm.
He said:
"We came into Ondo at about 6am with the IG. We then went to Owo town. The IG came with five units of mobile policemen and over 400 policemen from the Ondo State command. There was also the Special Intelligence Response team. The chief was rescued at bout 2.30pm."
The Force Public Relations Officer, Olabisi Kolawole, also said the family did not pay any ransom to the kidnappers. She added that no member of the kidnapping gang had been arrested yet.
She said:
"The chief hiking on arresting the suspects, and they will be brought to book. We do not have any suspect presently."