A 27-year old man, Alowale Salu, who was arrested by the Police in Lagos for raping a lady has said he committed the crime to gain her respect.
According to P.M.EXPRESS, Salu was among the suspected criminal elements paraded by the Lagos State Commissioner of Police, Mr. Zubairu Muazu at the State Command.
Salu confessed but tried to justify his action saying that the lady in question humiliated him in their area.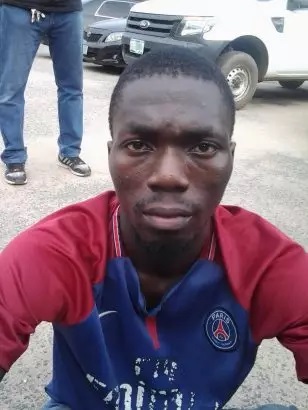 "On the day the incident happened, I went to one of my friends, Bayo, borrowed a gun and ambushed the victim on the road at night. I made her to surrender, forcefully penetrated her and collected her phone before i allowed her to go" Salu said.
However, his action has landed him in big trouble as the victim identified and reported to the operatives of Federal Special Anti-Robbery Sqaud; he was traced to his house and arrested for armed robbery and rape.
The police said that the suspect will be charged to Court for the alleged offence which attracts life imprisonment or death sentence.
Salu blamed the whole thing on the lady saying that if she had accepted in the first instance, that there would have been no need to obtain sex from her with a gun.