Nigerian crossdresser, James Brown, has revealed that his mother, who he claims disowned him as a child, wants to reconnect with him.
The internet celebrity who made this revelation in a chat with media personality, Chude Jideonwo, said he's not ready to reconcile with her.
He claims to have matured past the need for a mother figure in his life, and he is content with where he is in life and the family he has built for himself.

In his words,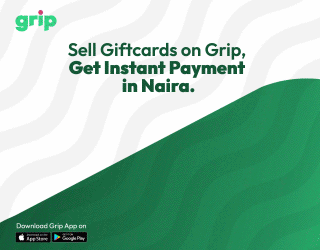 "Right now my mom wants to connect but the thing is, I'm not ready. I've moved beyond having a mother figure in my life, I don't need it.

The thing is, what people need to know, what they need to care about is that I'm doing well. I'm okay with my life, life is moving on and I'm happy with my life literally.

Everyday I'm proud of my family, my new family the one I created. I don't want to start touching those wounds which have healed, I've actually healed, I'm okay.

But I don't just feel like it's the time to start putting myself into that situation because someone that has messed you up before will definitely do it again."
Watch video below,

A while ago, the transvestite recounted all his grandmother did after his own mother rejected him when he was just 2 days old. He said his grandmother took him in, breastfed him, and raised him.
He added that his mother returned when he was 6 and still didn't want him so his grandmother continued to care for him.
He also added that when others didn't understand his personality, despite not understanding it herself, she fought for him and defended him when he was bullied because of his gender identity.
"This is the only woman who took me in when I was rejected by my mom back then when I was just 2 days old , this woman breastfeed me ,clothe me, gave me Shelter , knowing fully well that I'm just her granddaughter /son. Back then I thought she was my biological mom for 6 years, even after my biological mother finally surface, I was still not accepted. My grandma took me back loved and supported me as always. I stayed with my grandma and my great grandma almost all my life", he wrote in part.