Abdurrahman, the son of Jigawa State Governor, Alhaji Mohammed Badaru Abubakar and his lover, Affiya Sadiq Umar have tied the knot after meeting on Snapchat.
The lovebirds tied the knot in a grand ceremony on Saturday, September 11, 2021.
The official wedding photographer, Atilary, who shared the couple's unique love story on Instagram revealed their love started with Abdurrahman commenting on Affiya's photo on Snapchat.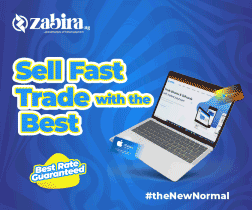 "Who says social media relationship is a lie? It all started with Abdul going crazy after seeing her post on snapchat. He replied with "cutie" and that same day he said he has found his wife and today it's true." the photographer captioned their photo.
See more photos below,
In other news, a newly-married man, Abdulmumin Suleiman has revealed how he met his new bride, Hauwa, on Facebook seven years ago.
The couple tied the knot in a beautiful ceremony that took place in Bauchi state on Saturday, June 12.
Taking to Facebook, the groom revealed that he met his wife on the platform. According to him, he sent her a friend request but she didn't accept it immediately.
So, he slid into her DM to ask why she is yet to accept his friend request.
"Shey you don't want to accept my friend request ne. Did I offend u ne?" he wrote.
She simply responded, "Nope".
Suleiman shared a screenshot of their Facebook conversation and a photo from their wedding, and captioned it "From To."