Reality TV star, Ka3na Jones has been dragged by netizens for rebuking a female fan who tattooed her name 'Ka3na' on her thigh, despite asking for it.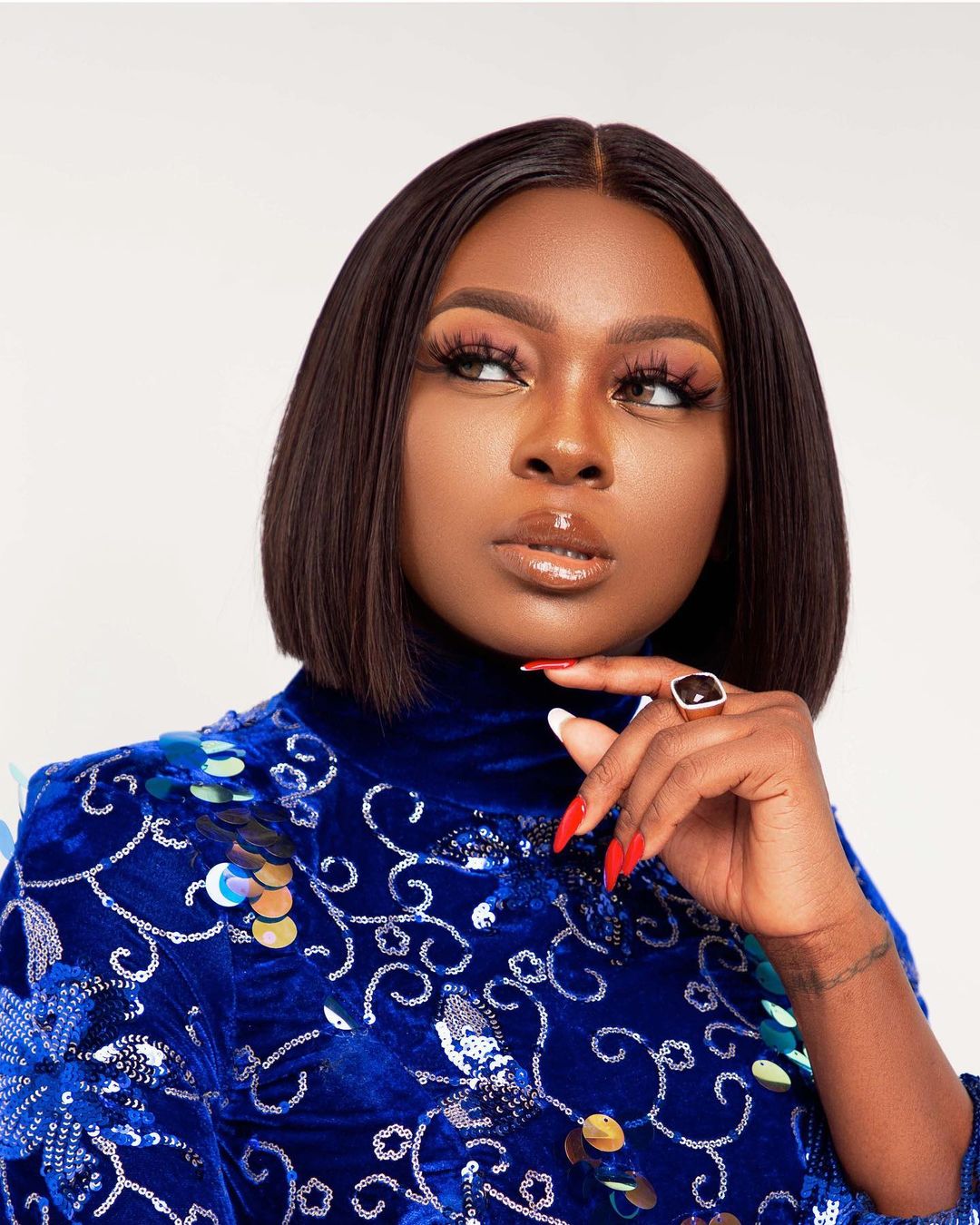 The photos and video of the female fan getting the tattoo found its way to social media on Monday, February 22. However, in an unexpected twist, the mother-of-one was grossly displeased by the fan's action.
In her words,
"How can you do something like this to your own body? Tattoo is permanent. If you love me and you are my fan, there are ways you can actually show that by always posting my pictures, always on my comment section, always attending my events, seeing me and taking pictures with me..Not tattoing my name on your body. This is wrong. Celebrities that encourage these fans need to stop." Watch the video here.
Shortly after she reprimanded the fan, social media investigators dug up an old tweet of the star in which she asked her fans "boss nation" to draw a tattoo of her name on their body.
Apparently, the BBNaija lockdown star's tweet came after reports of die-hard fans inking photos and names of their favorite celebrities on different parts of their body.
In the tweet she shared on February 9th, Ka3na wrote, "Who will tattoo the BossLady on their body nau #Bossnation over to you."

The mother-of-one has been dragged for being hypocritical after requesting for the grand gesture from her fans.
See some of the reactions below,
Mehn I love u,but this time around I won't wanna support what is isn't right 🤷🏼‍♀️u asked for it and she gave it to u.if it was some random joke u should have said it 😭😭now ur name is stuck there for life.Tho her body her choice,her mind her actions🤓

— Anambrahotcake😍💖👑 (@anambrahotcake) February 23, 2021
I don't actually blame d so called buslady @official_ka3na, I blame d foolish girl, who doesn't knw buslady she uses everything she lays her hands on for clout. Ka3na is full of clout that is why she doesn't hve fans, bossnation actually consist of her family 😂 pic.twitter.com/ZMT0YJcORN

— Precious ⭕ (@Preciou54115161) February 23, 2021