The man who has been accused of beating his banker wife to death, Lekan Shonde, has denied killing her but admitted slapping her a day before her corpse was found.
Lekan Shonde is standing trial for the alleged murder of Ronke before a Lagos State High Court in Ikeja, Punch Metro.
It had earlier been reported that the 51-year-old Lekan allegedly beat his wife to death at their home in the Egbeda-Idimu area of Lagos State.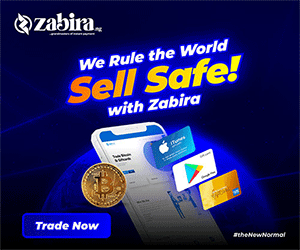 He was said to have locked the door on the corpse and their two children before the incident was discovered by a nanny and later reported to the police.

At the Wednesday proceeding, while being led in evidence by his counsel, Robert Clarke (SAN), Lekan told the court that he was provoked when he overheard his wife talking to her lover.
He said:
"On May 5, 2016, I heard my wife speaking to someone on the telephone, saying, 'Kayode, you're sweet; what did you use in sleeping with me?'

"I was furious, so I slapped her from behind; she fell as a result of the slap. She later stood up, held me and said she was sorry. She went into the room to have her bath.

"She had earlier asked me to buy moin-moin and pap. So, when she came out of the bathroom, she asked me about the moin-moin and I told her that I would take my own moin-moin with garri, while she had her own with pap.

"Thereafter, I went to bed. But she said she was going downstairs to play a bit.

"When I woke up at midnight, I met her on the couch and I asked why she was still there. She said she would join me later and I went back to the room.

"On that day, when I was going out, I saw her on the couch with her phone beside her; I just dropped her transport money like I normally do, locked the door with my own key and left for work.

"Around 4pm, my cousin came to my place of work and he told me that my father asked him to inform me of my wife's death. I left immediately, but the gridlock on the Oshodi-Apapa Expressway did not allow me to get to Oshodi until past 9pm. I went to my father's place in Ladipo with my cousin."