A 20-year-old suspected kidnapper, Ahmad Muhammad, has opened up on how he and his accomplices carry out their evil act.

According to Muhammad who was arrested at Wasinmi, a village along Ife/Ibadan Expressway, he lives along expressways so that it will be easy for him and other members of his gang to abduct their victims.
While being paraded at the police headquarters in Osogbo, Muhammad said he is a member of a seven-man gang of kidnappers who abducts passengers on the expressway, adding that he was arrested during a shoot-out with police.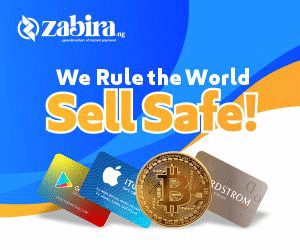 In his words,
"We kidnapped two people along Ibadan/Gbongan Expressway after we made a roadblock. The police were alerted and they faced my gang in a gun battle during which my other gang members ran away with the kidnapped victims. It is painful that my other gang members left me alone in that bush and ran away.

It was easy for the police to arrest me because I don't know the routes in that bush and I could not trace my steps to the place where my other gang members escaped to."
The suspect said his other gang members are Fulanis and gave their names as Alhaji, Buba, Siraju, Sadiq, Saidu.
"My gang members are all Fulani and they are not new in the business, it is a means of survival. I don't have a shelter, I live along the expressway. I live on the road to make operation easy", Muhammad said.