A video making the rounds on social media captured the moment an alleged mad ma was caught with a dead baby in Abia State.

There was pandemonium around Aba, Abia State after a man who has been pretending to be mad, was nabbed with a dead
baby.
According to reports, that the man always dressed like a mad man to deceive people while carrying out suspected evil plans.

After he was caught by civilians, he was however lucky security operatives intervened and arrested him because there was an angry mob ready to beat him to death.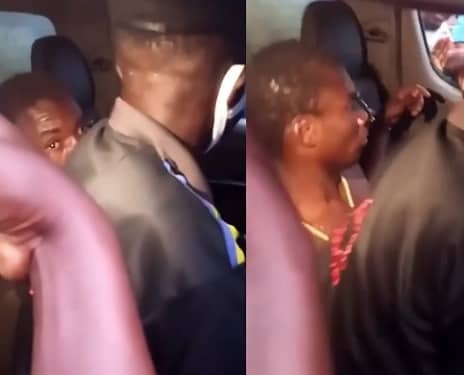 The scene attracted lots of attention from eye witnesses who hurled insults at him after he was caught with the dead baby.
Watch the video below;