A young man has been caught red-handed having intimate moment with his side chic in his girlfriend's house.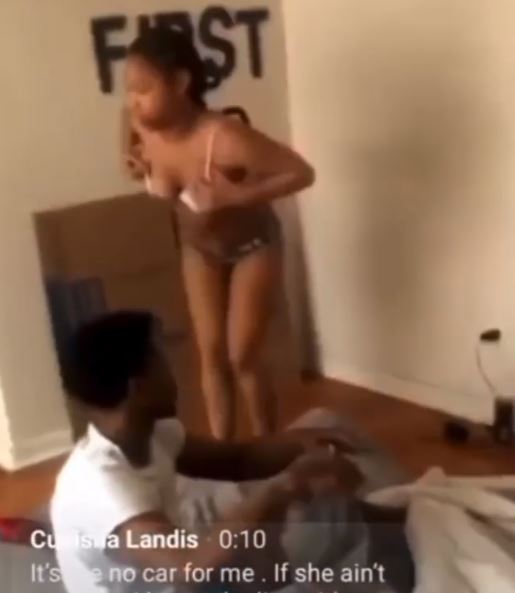 The girlfriend reportedly stormed her crib and saw her man and the woman he was sleeping with on a mattress laid on the floor. She instantly went live on Facebook to capture the moment as the duo tried to put on their clothes.
She sounded oddly calm in the background of the recording while speaking with her boyfriend and his mistress. According to her, she didn't unleash hell on the side chic because she doesn't know her.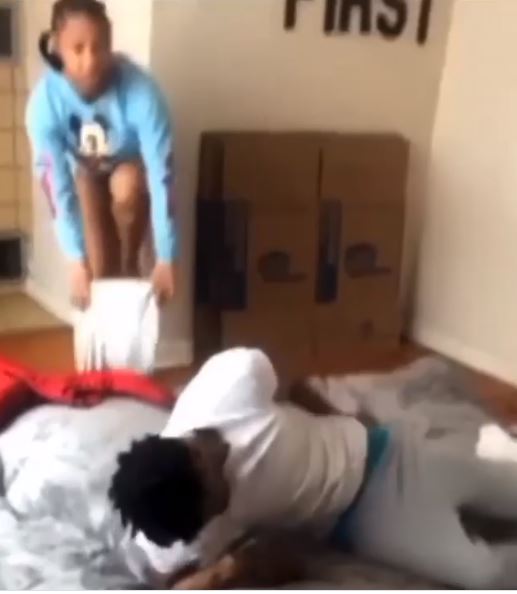 From her narration, the house is her old apartment and she kicked the man out of her new apartment due to unspecified reasons, only for him to return to her old crib with his side chic.
She added that the only reason why she returned to the apartment where she caught them was because she was still moving her things.
She ended up embarrassing and throwing them out of the house.
Watch the video below,
View this post on Instagram