An aggrieved Nigerian man has taken to Twitter to lament, after he was allegedly stopped from boarding his flight because he uses a wheelchair.

According to the man identified as Chike Okogwu he had booked a 7:20pm flight from Abuja to Lagos but was rescheduled for 9:05pm.
He further revealed that after he got his boarding pass he was intercepted from boarding at the Abuja airport, because a "new policy" forbids them from carrying people with wheelchair.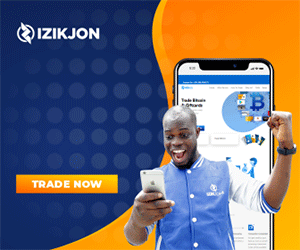 Narrating the incidence, he tweeted,
"This is indeed the height of discrimination against persons with Disabilities in Nig. I booked a 7:20PM flight from Abj-Lag which was reschdld to 9.05PM. I got my boarding pass only for DanaAir to say a new policy forbids carryn us with wheelchair".
Okogwu who described the incidence as discrimination against people living with disabilities, revealed that he refused to be intimidated and this turned physical.
Sharing a photo of his bleeding hand and blood on his boarding pass, he wrote,
"It's turning bloody here in Abuja Airport. If we die, we die. I say no to discrimination of persons with Disabilities in Nig."

"I met with all their conditions as displayed on their website please. Bought 2 Biz Class Tickets as you can see. Pls never allow anybody trample on your rights. I am only disabled by a messed up system but very highly exposed, cerebral & compassionate." He added.