A young man who is reportedly set to tie the knot with his boyfriend on the same day he was supposed to marry his female fiancée, whom he dumped after getting her pregnant, has caused a stir.
The groom-to-be, identified as Clarence Yarbrough, had in May announced that he was getting married to his female lover on September 3, 2022, albeit at the time they were still engaged.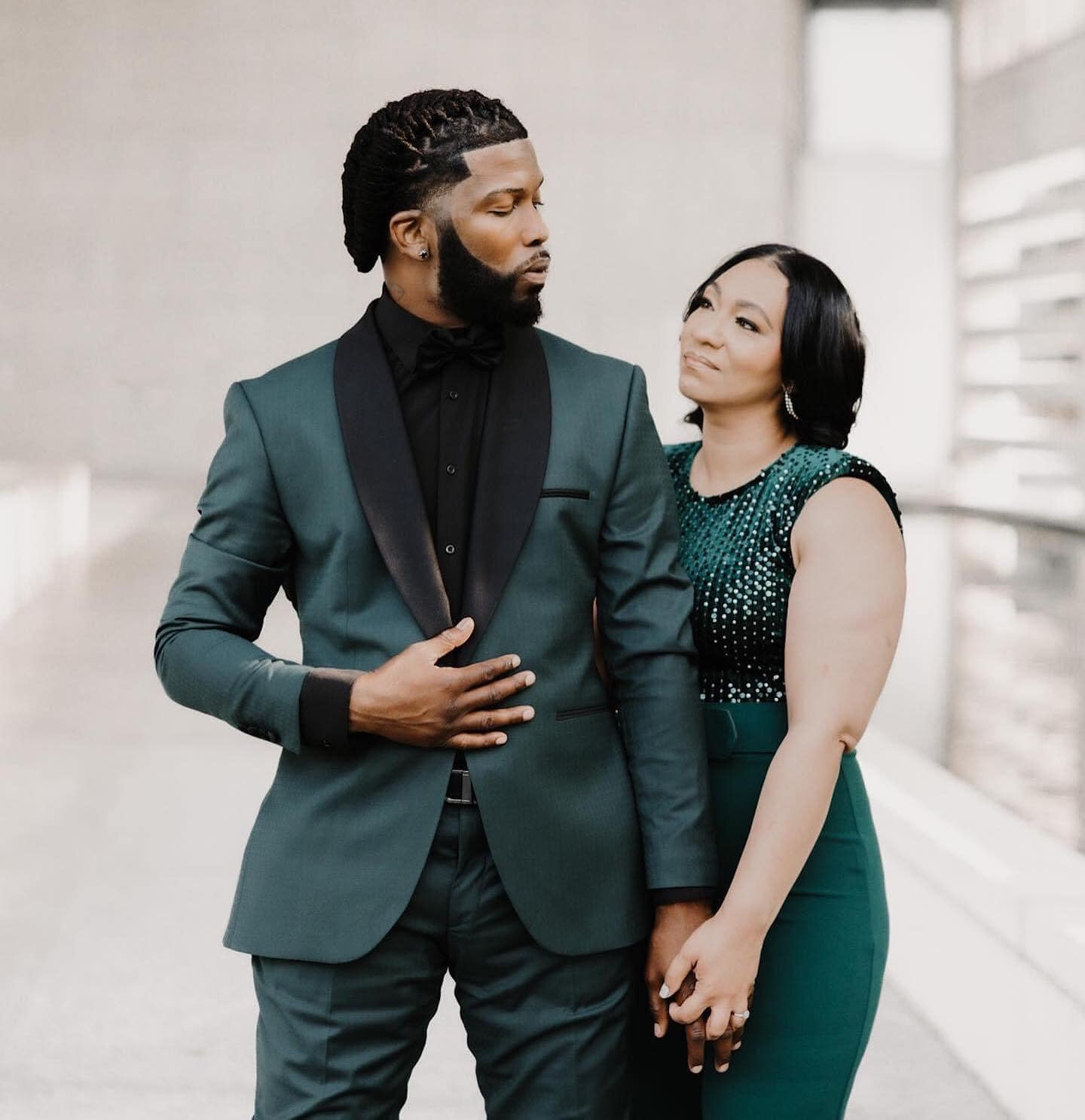 Shortly after, he dumped the female lover and announced in an updated post that he will still marry in September, but to a different person, his new boyfriend, Kirk.
Meanwhile, sharing their pre-wedding photos, Kirk, who averred that love is a gamble, revealed that they dated for two years before separating and they never had any contact for six months.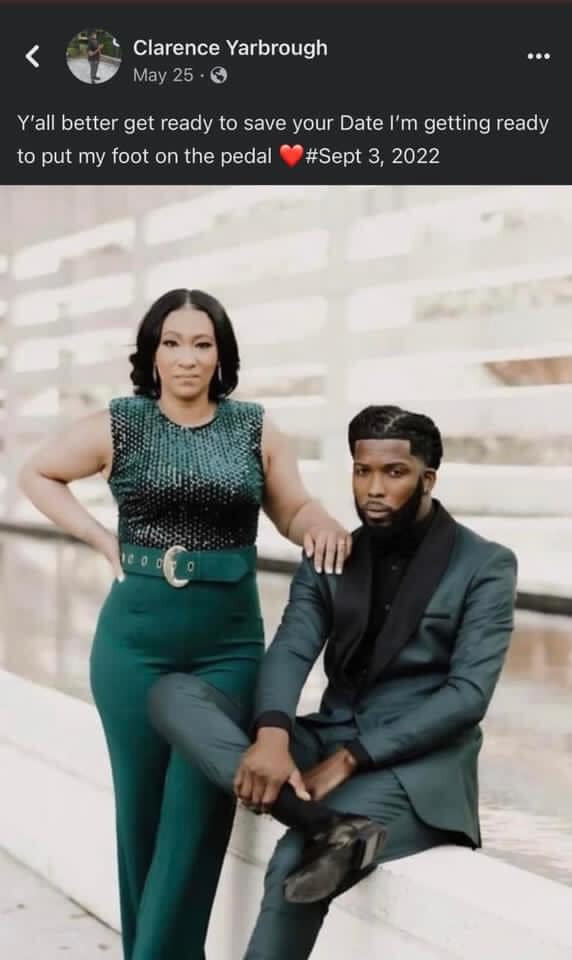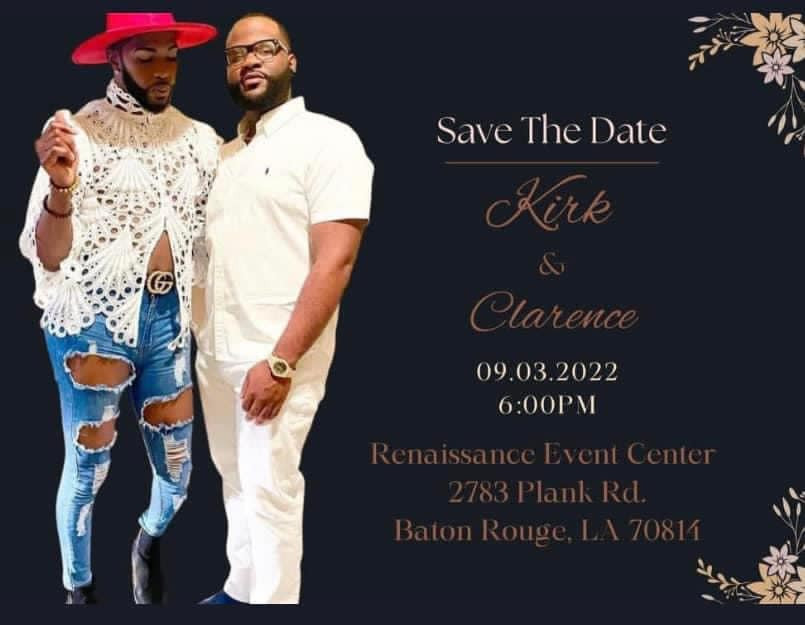 According to Kirk, during their six-month separation, they both went into relationships with other people, and Clearance even got engaged, but they have now decided to let go of their pride and take their relationship a step further and formally tie the knot.
"Let me just say this, Clearance and I separated for 6 months with no contact. With that being said, we dated for 2 years prior to our separation. So the love we had didn't die over the course of those of six months. We all know he entered in another relationship and was engaged. We both sincerely wished each other when we called it quits.

"Things didn't work for either of us in our previous relationships so when we finally did talk, we decided to let our pride go. Since that was the ultimate reason we didn't make our relationship last the first time. Love is truly a gamble and I'm willing to bet it all on my best friend and the love of my life Clearance", Kirk wrote on Facebook.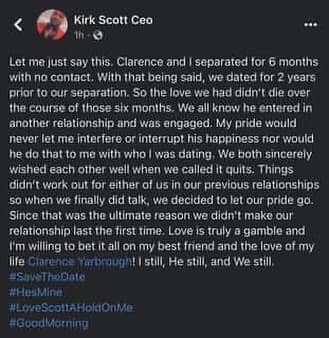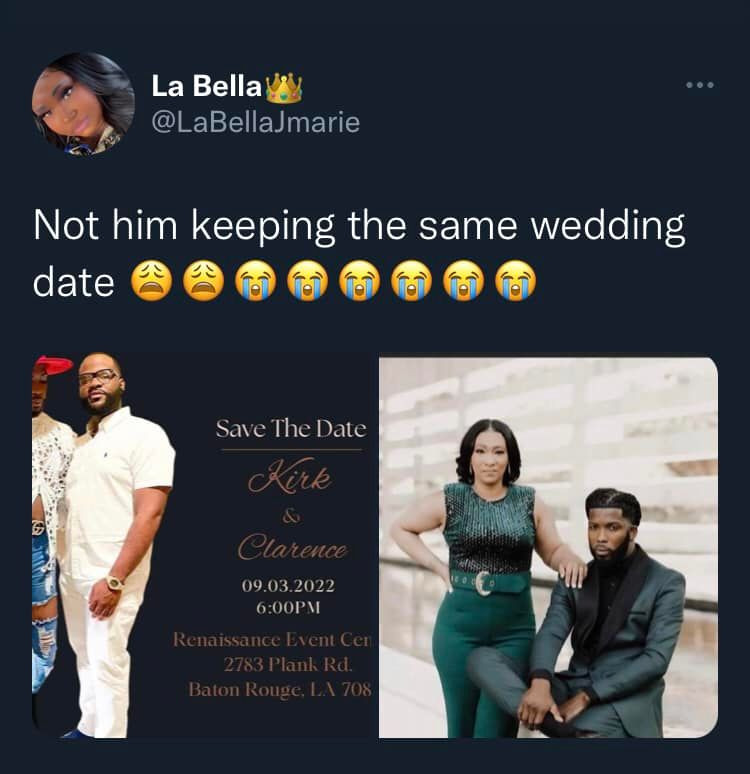 Watch videos below,