A young Nigerian man was spotted wooing a lady and collecting her phone number while they were both on different motorcycles a.k.a Okada.
In the trending clip that has gotten people talking online, the two bike riders slowed down their bikes to give the pair a chance to communicate and exchange contacts.
The man is seen inputting the lady's contact on his phone as she called it out inaudibly.
When the lady's bike rider got to a turning leading to her destination, he turned and the man's bikeman almost followed suit before he (the man) alerted him to change his direction.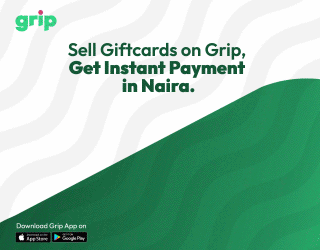 A motorist who spotted the interesting moment decided to capture them and shared the video on social media.
Watch below,
In other news, a video that captured a lady smoking indian hemp and sharing with the female child in her care has elicited angry reactions from Nigerians on social media.
Twitter user @wizarab who shared the clip on his platform, wrote ;
Be intentional whom you make a mother to your kids.
Some reactions from other Twitter users –
Bube wrote – This is heartbreaking to watch 😩
Does she know the health implications of what she's doing? Omo no be everybody with uterus suppose carry Bella sha
Bantos wrote – Sad reality upon us. 60% of motherhood will be like this from now till the next generations