A man was stripped down to his underwear after he was caught disguised as a woman at a branch of the Redeemed Christian Church of God (RCCG) in Lagos.
It was gathered that the suspected criminal went to the RCCG Solid Rock Chapel in the Ojodu area of Lagos state, in the early hours of Thursday, June 30, dressed as a woman.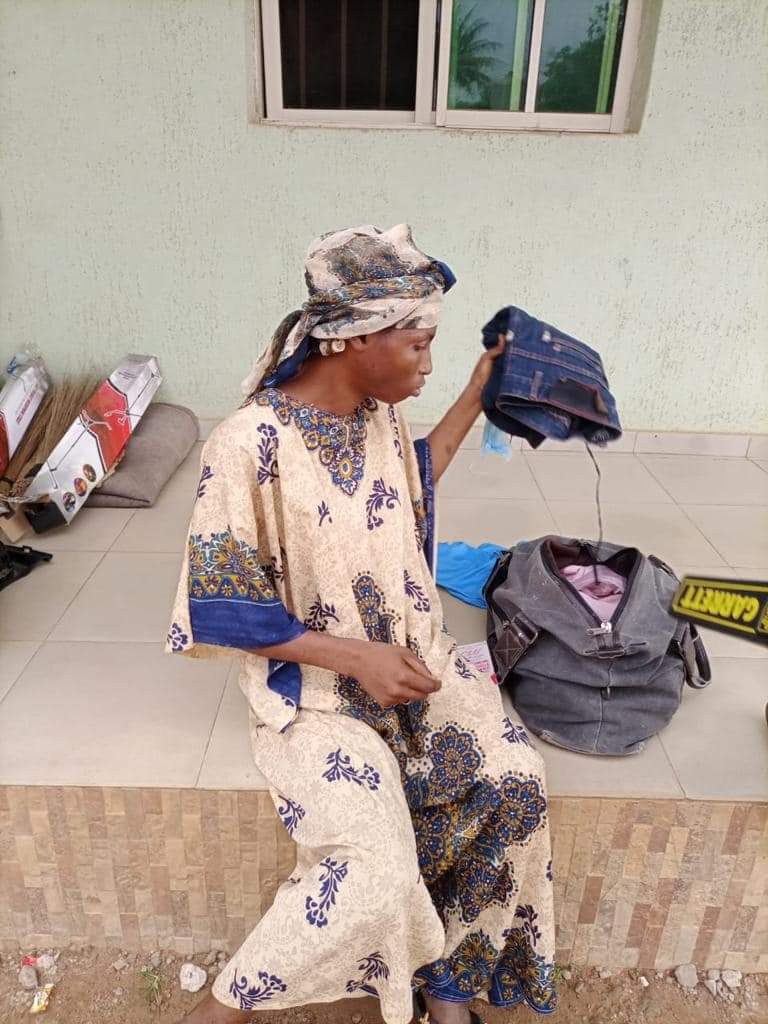 A security guard became suspicious of him and moved to confront and search him as part of the security protocols of the church.
While being searched, the security guard discovered that he was a man disguised as a woman and found three phones in his possession.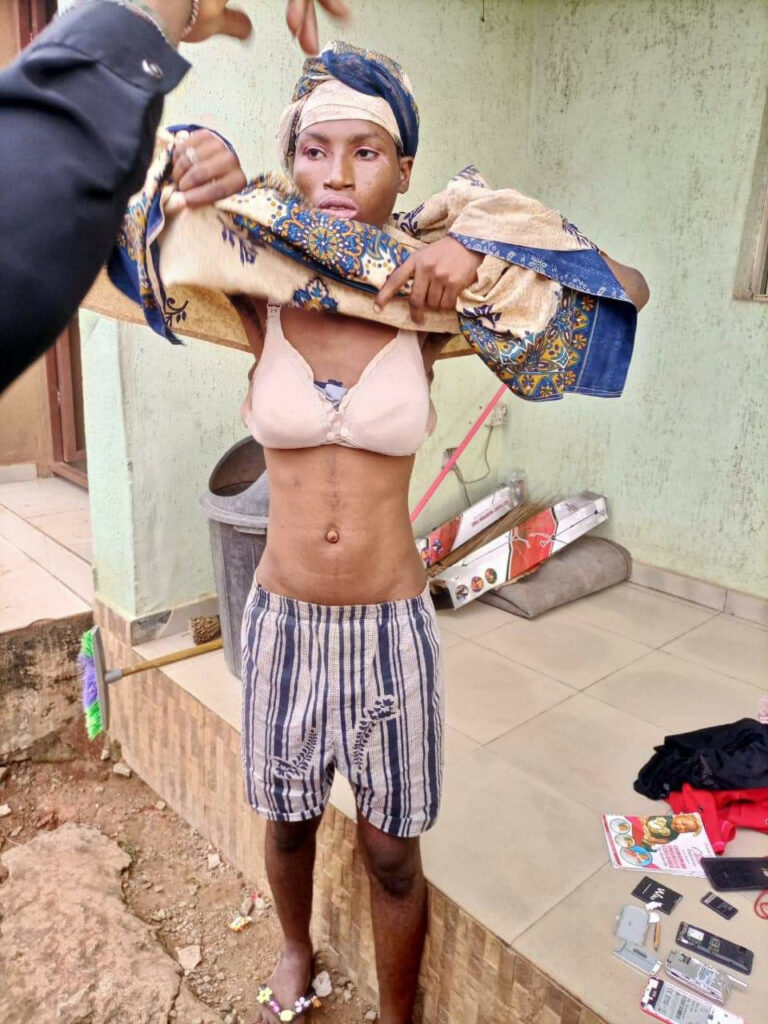 An eyewitness who gave an account of the incident said,
"He came to church this morning as a woman but our guard suspected him.
"After much talk, they suspected he is not what he claimed to be. The church guard had to undress him before we discovered that he is a man but dressed to church like a woman.
"We don't know his mission yet but he been handed over to the police.
"We found three phones with him and a lot of things. He also said he is a Yahoo guy and that he has a Facebook account where he deceives people as he disguises as woman."