Nollywood actress, Adaeze Eluke has an interesting message for gay men who intend to marry women, despite being sexually attracted to men.
Due to homosexuality being criminalized in Nigeria, some gays hide their sexual preference under the guise of being married to a woman.
There have been several reports of women finding out about their husband's sexuality after they have tied the knot.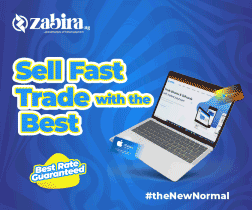 Addressing the situation, Adaeze advised such men to desist from marrying innocent women and making their lives miserable in marriage.
In a recent post on Instagram, the actress stated that she has nothing against gay men but advised them against making the lives of these women miserable by wedding them.
She wrote,
"Dear Gay Man,i have nothing against you but don't marry her and make her life miserable. Marriage is not for everyone 👍I come in peace ✌️"
See her post below,
In a related post, the WhatsApp conversation between a Nigerian woman and her husband's gay lover made its way to the internet and netizens have been left shook with its content.
In the chat, the distraught Nigerian woman threatens a gay man who happens to be her husband's lover, that she will expose him if he doesn't leave her spouse.
The fact that her husband is gay is even less surprising than the response his gay lover gave to his wife. The response has left a lot of people in disbelief.
Continue reading here.