A video making rounds on social media shows the moment a bold bus conductor shot his shot at a female passenger while the bus was in transit.
It appeared that the bus conductor was mesmerized by the lady's beauty and didn't want to miss the opportunity to talk to her so he decided to woo her inside the bus.
In the video, the conductor brought out his phone and pleaded with the young lady to give him his number and interestingly, she obliged his request and inputted her phone number on his phone.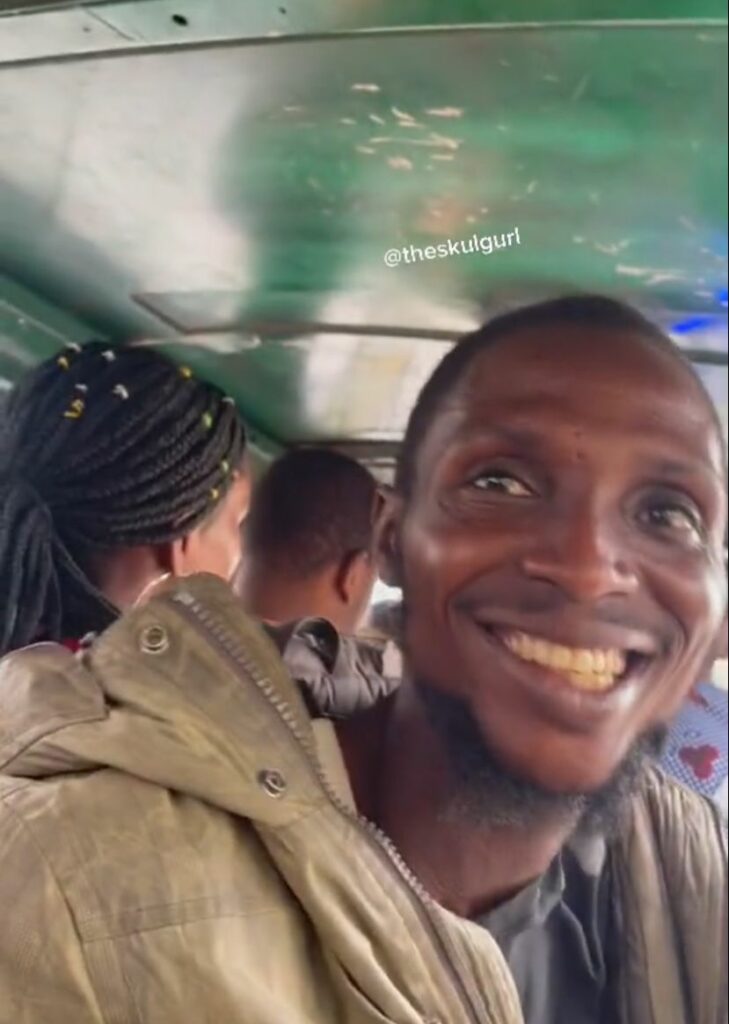 When she was pressing his old model phone, the conductor couldn't keep his eyes off her and kept smiling sheepishly while staring at her.
He then proceeded to ask for her name which she gave as "Favour" and then told her to bring her ear closer to him so he could whisper something to her. However, the rest of the conversation was inaudible.
Watch the viral video below,
In other news, Nigerian media personality, Auracool has taken to micro-blogging platform, Twitter, to advise all married men to place their wives on a monthly allowance.
According to him, food allowance should be different from the money they give to their wives for upkeep on a monthly basis.