A motorcyclist (Okada man) has reportedly killed a Lagos State Traffic Management Authority (LASTMA) official, Prince Sunday Segun Shenuga, on line of duty.
According to The Nation, The late Shenuga otherwise called SS was knocked down on the Third Mainland Bridge while trying to assist a man whose vehicle broke down.
Shenuga, who rode a LASTMA motorcycle, was rushed to the Lagos State University Teaching Hospital (LASUTH), Ikeja where he died. The motorcyclist who also suffered arm fracture is at Gbagada General Hospital.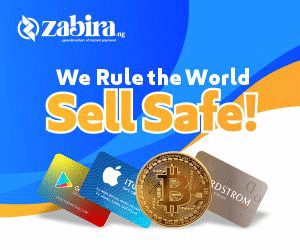 READ ALSO: Drunk Soldiers Brutalize LASTMA Official Blocking BRT Lane.
According to a LASTMA official, the late Shenuga was flagged down by the distressed motorist.
"He parked, removed his helmet and was trying to assist when a motorcyclist hit him. He was rushed to LASUTH and died the following day," he said.
It was learnt by the Publication that The late Shenuga, was among officers that give situation report to the Traffic Radio Control Room, Alausa, Ikeja.
LASTMA General Manager (GM), Bashir Braimah said the late Shenuga's remains had been buried. On whether the authority will press charges against the motorcyclist, he said:
"That is left for the police to handle."
Braimah appealed to motorists to see LASTMA officials as fellow human beings. The GM assured his men that their welfare is paramount, urging them to see Shenuga's case as an act of God.