Dossou Adenike, is an aggrieved woman seeking divorce in a Lagos Island Customary Court. She has alleged that her husband for 12 years, Mr. Segun Dossou, a Benin Republic national, inserts his fingers into the private parts of his young daughters while bathing them.
Adenike said she was shocked to realize that her husband had been carrying on with the ungodly act anytime he volunteered to bath the children, aged 8, 10 and 12 respectively, adding that on more than three occasions, she had woken up to find her husband missing from their bed only to find him sleeping beside their children in their room.
Speaking in court, the complainant said: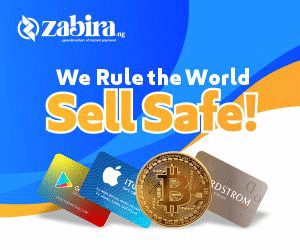 "I went with him to Cotonou to seal our union in their registry. I was just signing documents; I didn't know what was written in the papers. I don't love him anymore and I don't want to give my girls to live with him.

I am still in shock. Our first daughter, 12, told me that she is growing and didn't like what her dad did to her," Adenike sobbed."I scolded him and asked if he wanted to ruin our children's life but he didn't respond"I am in support of the dissolution because I know he wants our children in his custody to continue his misdeeds."
READ ALSO: Man Seeks Divorce After Discovering His Wife Does Not Have Any Opening
DAILY POST reports that the husband, a 39-year-old Immigration Officer, however, debunked his wife's assertion, saying the problems in their marriage began when his wife got a job and became unmanageable.
Dossou said:
"She is a thief, she steals government's property. She brought cement and coal tar home. It was her attitude that made us fight and she left me."
The defendant went further to say "I just want our daughters. I don't love or need her anymore."
The court president, Chief Awos Awosola, advised the couple to be very careful with their utterances in future and to maintain peace.