As Nigeria is marking her 60th independence day celebration, protesters on Thursday morning took to the streets of Lagos to demand an end to bad governorship and leadership.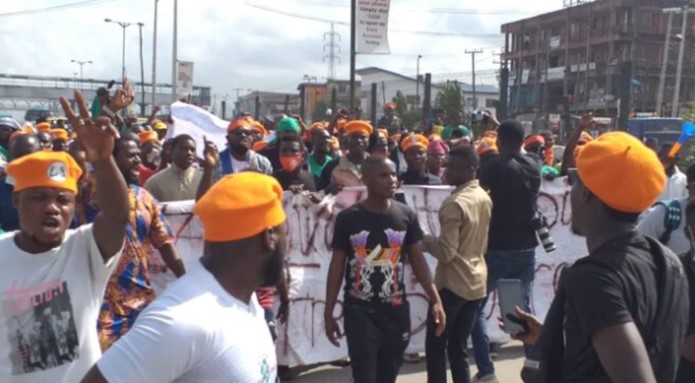 The protesters who identified themselves as members of #Revolutionnow were heard chanting anti-government songs.
They numbered over 200 and marched from the streets of Ojota to Maryland in Lagos, chanting songs of solidarity.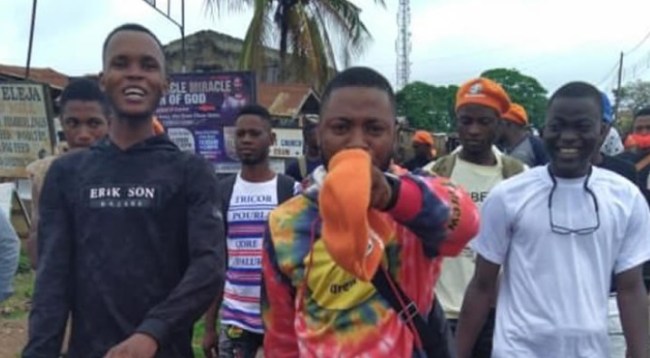 According to reports, similar protests are also taking place in other parts of the country, like Osogbo in Osun state.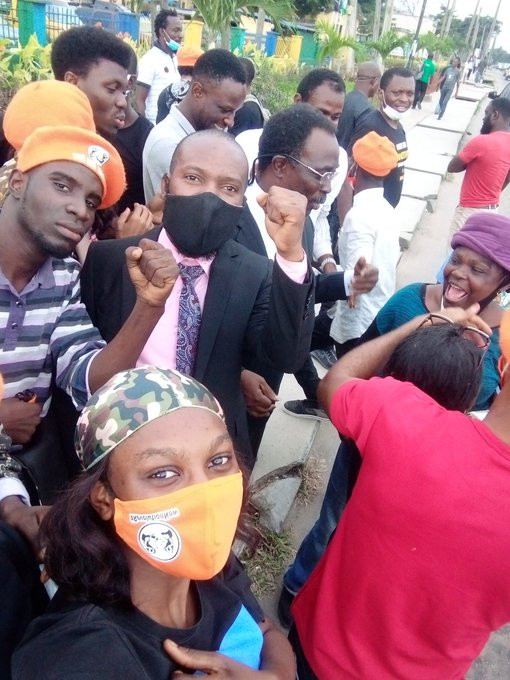 In a related post, President Muhammadu Buhari had in his address to the nation this morning, defended the recent increase in price of Premium Motor Spirit, stating that "It makes no sense for oil to be cheaper in Nigeria than in Saudi Arabia".
Some Nigerians have criticized his statement, stating that the standard of living in Saudi Arabia is higher than that of Nigeria.
Read excerpts from his message to Nigerians,
Petroleum prices in Nigeria are to be adjusted. We sell now at N161 per litre.

A comparison with our neighbors will illustrate the point;

a. Chad which is an oil producing country charges N362 per litre

b. Niger, also an oil producing country sells 1 litre at N346.

c. In Ghana, another oil producing country, petroleum pump price is N326 per litre.

Fellow Nigerians, to achieve the great country we desire, we need to solidify our strength, increase our commitment and encourage ourselves to do that which is right and proper even when no one is watching.

Further afield, Egypt charges N211 per litre. Saudi Arabia charges N168 per litre. It makes no sense for oil to be cheaper in Nigeria than in Saudi Arabia.