A Nigerian Lawyer has taken to facebook to share photos of the choice of professional wig and gown his senior colleague wears to court.
According to the Nigerian Lawyer who revealed his displeasure with the lawyer's torn and ragged wig and gown, this is not the first time the man (lawyer) has appeared in court dressed like that.
Mr. Amos wrote ;
This is what a very senior Lawyer wore to court. Today was not the first day i saw him like this. I am bothered as to why a senior lawyer will be comfortable to wear a raggy wig and gown to court. This beats me.
Some users although came to his defence with the argument that notable legal practitioner Chief Rotimi Williams also wore torn gown and wig to court in his heydays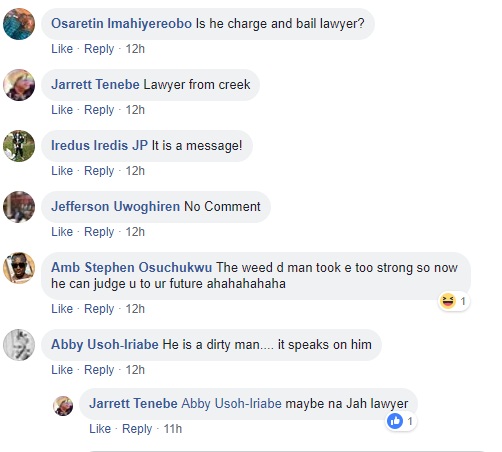 .