Another victim of police harassment has taken to social media to share his story of how a member of the IGP squad extorted him of money in Osun.
The gentleman took to his IG page to air his displeasure and also share a photo of the said member of IGP squad who extorted him.
Sharing the photo of the officer and a screenshot of the money he withdrew for him.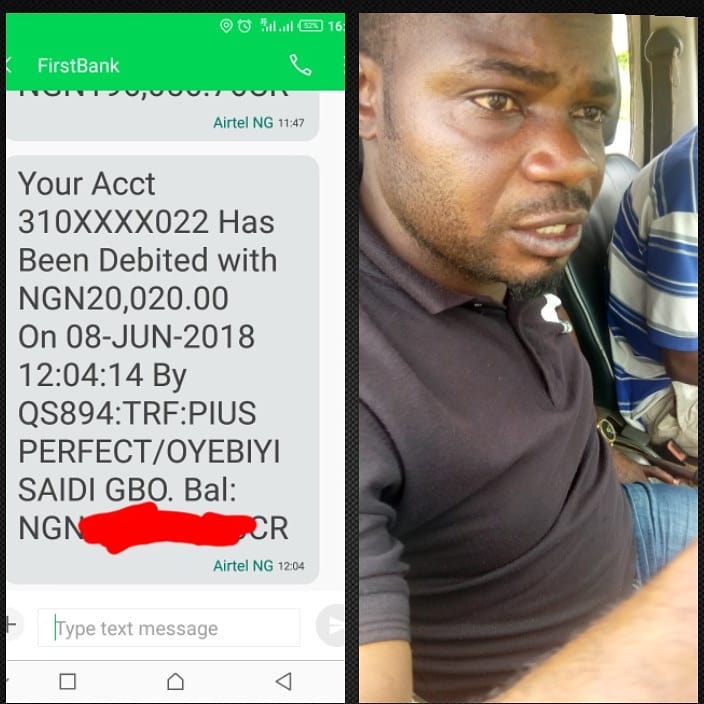 Let the Whole world know this criminals who call themselves police men, a member of IGP Squad, Osun State command, Osogbo… Young people who work so hard to make money are no longer safe as these guys now unofficially go around abducting people in the name of the hunt for Yahoo boys take you to strange places and make you pay for your release… I was able to take a photo of one of them as I was making a transfer to his account for my release. This happened on the 8th of june just around lameko in Osogbo.