A Nigerian man has taken to his social media page to share the story of his uncle who was quite strict with his kids when they were young, is now desperate in reuniting with them.
He shared of how the said Uncle visited his last child recently baring gifts after complaining that he barely keeps in touch with him or even visit him despite living in the same state.
The father and son engaged in difficult conversations during the visit and though it was quite awkward, it was progressive steps.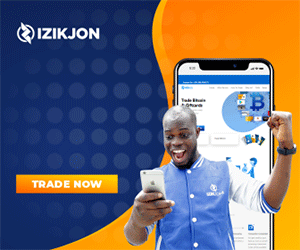 Read the Twitter user's lengthy story below,
I just got off a long heartfelt phone conversation with my cousin. The conversation got me deeply into my emotions. It made me shed a tear and at the same time brought joy to my heart.

My cousin's dad paid him a surprise visit at his apartment yesterday with so many gifts.

Yesterday was not his birthday. His birthday is still far ahead. There wasn't any cause for a celebration. It was just a regular Saturday.

It was as though his dad came for restitution.

My uncle which is his dad complained so much about my cousin not coming home to visit them (him & his wife), despite the fact that they stay in the same state. His dad expressively whined about my cousin's habit of not calling to check up on them often.

He is the last child. His other siblings are very far apart from their parents and hardly keep in touch.

His dad is now old. He is now trying so hard to build a connection with his son. This is his last chance to truly know and genuinely connect with at least one of his kids.

My cousin said it was an extremely awkward situation for both of them because, in the whole 26 years of his existence, he has never been in a room filled with silence and emotion with his father.

They could barely even keep a good conversation between them for over an hour.

The amazing thing was, they spoke about everything, from the morning when his dad came till late in the evening when he left. They had a ton of difficult conversations like childhood memories to school to career goals to relationships and all sorts.

He said the most awkward moment was when his dad asked him if he has a girlfriend and would want to know about her. He was so speechless for some minutes because he had to think of a response.

And, his dad was like, "Nwoke, tell me the truth, is she an Igbo girl?"

The most emotional moment was when his dad cheerfully congratulated him on doing well as a man. After he replied "Thank you" then he said, "I love you, daddy" then he hugged him and began to cry like a little baby. His dad had to pat him on the back as he said, "I love you too."

It was a priceless moment for him.

I remember when we were kids. I sometimes visited my uncle's house. It was a very religiously strict and proper family.

His kids had little time to play, watch TV, or do any other thing that was deemed unprofitable.

His kids were prohibited from going out to have fun and also bringing friends home.

They lived with a military kind of policy.

My uncle had a demeanor that made everyone feared him and forcefully respected him.

He was so tough that even just the thought of his presence sent shivers down the spine of his children. Though, he provided thoroughly everything they needed to live a comfortable life.

But after graduation, none of his children came back to the house.

They all fled and got their own apartments. After my cousin did his NYSC and got a job. He desperately saved some money, not up to 6 months, he rented an apartment and began to live all by himself just because he couldn't withstand the standards and pressure from home.

3 years ago since he left, he had only visited home twice and occasionally called his dad. He is more in good and talking terms with his mom but he is relatively like a stranger to his dad.

He is so overwhelmed by the fact that is father is finally trying to know him after all these years.

His dad now requested that they do a video call at least once a week and he'd make it a hobby to visit home more often.

He concurred with all his dad's pleas.

They hugged again.

Hearing my cousin narrating everything on the phone for hours was so therapeutic.

I'm so happy for them. I pray this their newfound connection would bring forth more blessings and goodness their way.

End.
I just got off a long heartfelt phone conversation with my cousin. The conversation got me deeply into my emotions. It made me shed a tear and at the same time brought joy to my heart.

My cousin's dad paid him a surprise visit at his apartment yesterday with so many gifts.

— Eclat (@Ebuka_Eclat) August 16, 2020