Nine wedding guests reportedly died in a ghastly road accident in Igueben Local Government Area of Edo State, over the weekend.

It was gathered that the victims were on their way from the wedding of a close friend in Benin City when the accident which took their lives happened.
According to viral reports, there were 10 passengers in the commercial bus and only one person survived while the other nine died.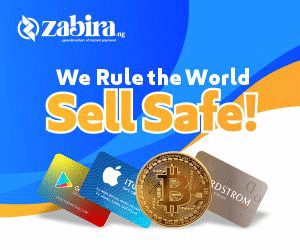 It was said that a truck collided with their bus at Ekpon Junction in Igueben Local Government Area of Edo State.
The Edo State Sector Commander of the Federal Road Safety Corps (FRSC), Henry Benamaisia, who confirmed the unfortunate incident said five persons died instantly while three others in critical condition were rushed to the hospital.
"Five died on the spot, while three were rushed to the hospital in critical condition. I will still need to get an update from the hospital on the state of those that were taken there, but I can confirm that five died instantly. I will have to reconfirm the latest position from the hospital and get back to you," Benamaisia said.
Meanwhile, an eyewitness identified as Funsho Alegbe said the only survivor is a man known as 'DJ Nasco,' and was rushed to the intensive care unit of Shillo Hospital, Ewohimi, while the bodies of the nine persons who died at the scene had been deposited in the mortuary.
Alegbe said the truck driver escaped from the accident scene to avoid being lynched, but irate youths in the area set the truck ablaze.
In his words,
"The guests were on their way to the wedding venue when the fatal accident happened. The deaths destabilised the wedding event as the couple who were already on the dancing floor heard the cry and wailing of other guests at the wedding venue when the news of the accident broke out. The wedding reception ended abruptly, but not without the traditional dowry for the bride's family."