Award-winning Investigative journalist, Tobore Ovuorie, has accused Ebonylife TV's Mo Abudu of stealing her 2014 investigative work, 'Inside Nigeria's Ruthless Human Trafficking Mafia'.
According to her, the Netflix movie 'Oloture' released on October 2, 2020, is a copy and paste of her life story during her undercover investigation.
Speaking in an exclusive interview on Pulsetv, Tobore accused ebonylife of adapting her work without express permission. She said Oloture was a case of the reporter becoming the story.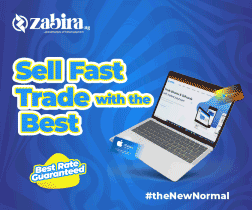 She revealed that she lost a lot due to the investigation. Further adding that her health condition declined due to the trauma she experienced while working on the story.
Speaking to PulseTV, she said;
Oloture is my life story. As a result of a story, everything got scattered, I lost quite a lot. Relationship gone. Health got into a mess. You know what it means when you spend each of your savings to the last dime on medications and injections. Even when the money isn't available, I have to find every means to get the money because without the medication I can't sleep. Then someone now picks your story makes it into a movie, lies it is their own idea. I can't be silenced.