The governor of Oyo state, Seyi Makinde, is currently receiving backlash on social media for donating N100 million for the renovation of Soun of Ogbomoso's palace, that was vandalized during #EndSARS protest.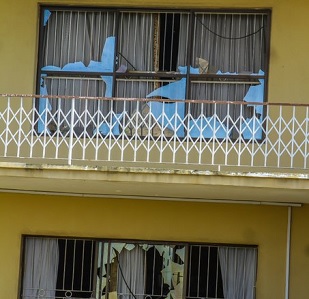 The King's palace was vandalized by residents of the community, after he was accused of being nonchalant about Jimoh Isaiq death.
Recall that, Jimoh Isiaq was reportedly shot dead by a police officer, during the #EndSARS protest in Ogbomosho last Saturday.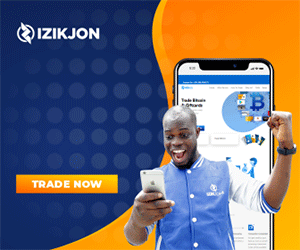 The governor of the state has now visited the palace, and announced a N100 million donation towards the renovation of the palace and N1 million to families of those killed during the protest.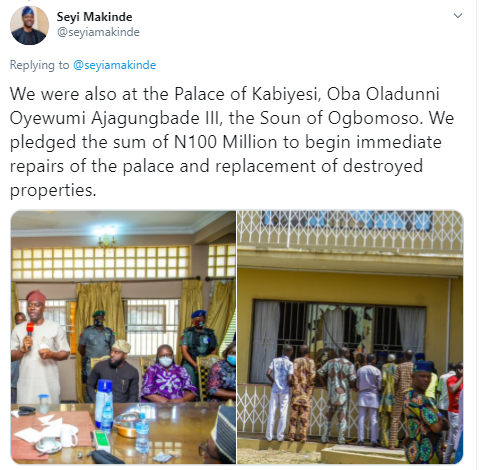 However many Nigerians have taken to social media to critize Seyi Makinde, describing gifting the king that huge sum of money for the renovation of his palace "misplaced prioirity"
A Twitter user @darejob wrote, "@seyiamakinde, Wait. Bros. You want to give a traditional ruler 100M to repair his house? You sef see sey yeye dey smell."
Another Twitter user tweeted,
"Misplaced Priorities, Unaccountability of public funds, Too many problems to be tacked in this govt".
@Daleadofficial wrote, "100m when the house wasn't even burned down. This is one of the things we should be talking about soon. #EndSWAT"
See more reactions below,