Ahead of today's national conference of the Peoples Democratic Party (PDP), national working committee has dismissed the remarks attributed to the chairman of the conference planning committee, Dr Raymond Dokpesi.
Dokpesi had attributed the party's dismal performance in the 2015 general elections to the fielding of Dr Goodluck Jonathan as sole presidential candidate.
Dokpesi had said: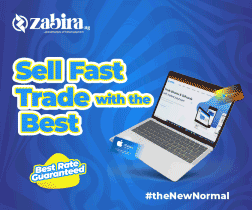 "The party in 2010 and 2011 made the first round of mistake of not allowing the North to complete its term. That was when the party gave a special favour for the then President, who came to complete the term of Yar'Adua, to be allowed one term to finish.
But in his reaction yesterday, in Abuja, the national publicity secretary Olisa Metuh, told newsmen that the party chieftain could not speak for the party. Metuh said:
"That statement made by Chief Raymond Dokpesi is his personal opinion and does not represent in any way, an official position of the PDP.

In the first place, Dokpesi is not a member of the national executive of the PDP and he can only speak in his personal capacity; and his opinion remains personal and does not represent that of the party.

"The decision to field former President, Jonathan, in the 2015 presidential race was approved by the National Working Committee (NWC), the National Executive Council (NEC) and the party's national caucus.

In addition, the constitution of party allows a sitting president chance to exercise his personal right to run for a second term, if he so desires.

"This is not the time for buck passing or blame game. We are repositioning our party. What we should do is to join hands to reposition PDP based on the report of the Senator Ike Ekwerenmadu committee, to reclaim the party's lost glory.

This is what is expected of us all at this time." Asked whether PDP regretted its action, Metuh stressed that the decision to field Jonathan was taken by all organs of the party.

"How can you regret a decision taken, where everyone was there – the NWC, NEC and the national caucus?

What are we talking about? Everybody was conscious of the decision. Nobody was coerced into supporting the position."