The Chief Medical Director at Kaiama General Hospital, Kwara State, Dr Adio Adeyemi Adebowale, who allegedly killed four people in the space of one year, had posted pictures of himself and his family two months before his arrest.
It was earlier reported that Adeyemi, an indigene of Offa, Kwara State, was arrested by the Edo State Police Command after he killed a cab driver in Benin City, Edo state, dumped his corpse in the bush, and absconded with his vehicle.
Adeyemi, who has been dubbed a 'serial killer', also confessed that he kidnapped and murdered his girlfriend, Ifeoluwa, who was declared missing in Tanke area of Kwara state in 2021.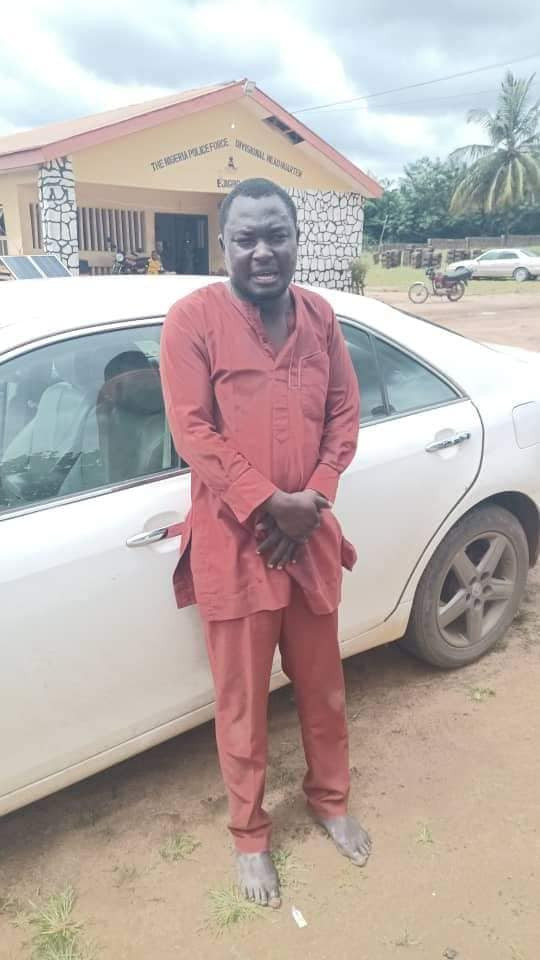 An investigation was launched into the gruesome murders and in the process, the decomposing remains of two women were found in his office.
One of the women was found inside a shallow grave dug in his office while the corpse of the second woman was found in a garbage bin. While the former is yet to be identified, the latter was identified as a housewife, Nafisat, who was declared missing by her husband.
Before the suspect's gory activities were brought to light, he was leading a normal life and even shared pictures of himself with his wife and son on Facebook.
In one of the pictures he shared in July, the suspect donned a brown Kaftan and was complimented by his unsuspecting followers.
See below,