Popular Nigeran police officer Dolapo Badmus who welcomed a baby girl with her husband in December 2019 has revealed the struggles she went through yo convince her children to start eating Nigerian rice.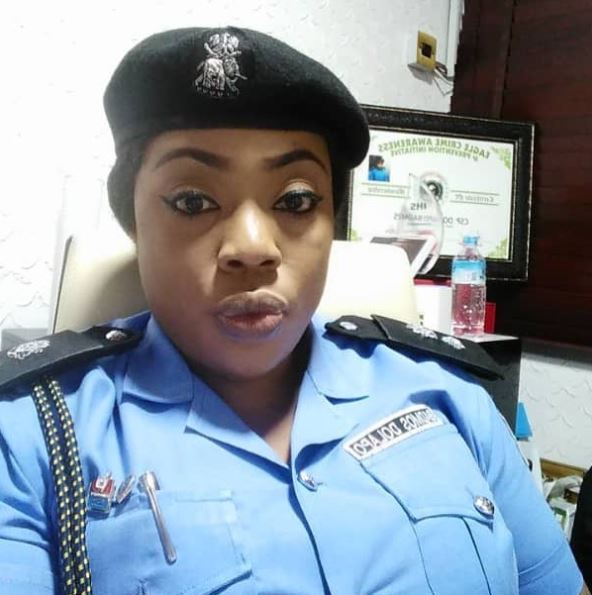 The Police PRO took to her social media page to reveal how she made it happen.
Her post reads ;
" So, my children finally agreed to adjust their taste buds to accept and eat Nigerian rice after I've told them stories of Igbemo rice, Ofada rice, Gboko rice….how delicious they could taste depending on who fried the stew? I cajoled them to understand how lucky they are because the ones they will eat now is already processed and make them feel very lucky because those of our period had us do the processing of washing and ensuring no stone is left in it or else you will have my mother to battle for a whole long week for making her gnashed her teeth on stone, I told them of how me and my siblings competed to show our culinary skills by washing and over washing the rice so we can get the accolade of our mother for being a good cook since no stone found in the rice.

Finally they agreed to be eating Nigerian rice once in a week (that's an achievement, they will soon get used to eating it and I'm sure they will ask for it anytime they want to eat rice because there is no alternative, even if their is I'm no longer interested….I will do my own little to support anything and everything that will bring economic growth and increase my nation's GDP thereby translating to human capital development and growth! We dont have any other nation to call our own! God bless Nigeria ??….Chairman MAO of China on my mind!"