Two policemen attached to the State Criminal Investigation and Intelligence Department, SCID, narrowly escaped lynching by a mob on Monday, after a 42-year-old land speculator reportedly raised a false kidnap alarm to evade arrest.
The detectives got more than they bargained for in Ijede area of Ikorodu, when a mob attacked them after the woman raised the alarm.
It was learned that the detectives had been on the trail of the land speculator, identified as Sumbo Thomas, after a complainant alleged that the suspect sold a piece of land to two different buyers.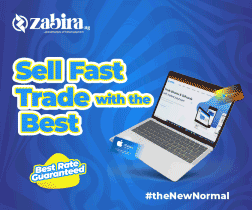 It was gathered that all efforts by the detectives to interrogate her failed as she continually refused to honour any invitation from the police.
The detectives then devised a way to lure her out of her hiding to enable them arrest her by posing as prospective land buyers.
READ ALSO:Policemen Kill Engineer At Checkpoint. (Photo)
Unknown to her that the supposed buyers were detectives from SCID, Yaba, she took the bait and came to the location of the meeting to discuss the terms and conditions for the land sale.
However, trouble started, when her expectations of sealing up the transactions were met with disappointment as the detectives introduced themselves.
She immediately began to shout Egbami, Gbomogbomo (meaning 'save me from kidnappers').
As soon as she started screaming, a crowd gathered and attacked the officers, not knowing their true identity and that she raised a false alarm to evade arrest.
It was learned that it took the timely intervention of a retired Colonel to halt the irate mob, who had gathered with different weapons to rescue the suspect and attack the "kidanppers."
According to the complainant (names withheld)
"in 2011, Madam Sumbo Thomas sold a piece of land to me at Ikorodu forN500,000.
"In 2013, when I wanted to develop the land, I went there only to discover that she had resold the same piece of land to another person, who chased me out of the land.
"Since then, all efforts to reach her failed as she deliberately refused to pick my calls or respond to my messages, till she was arrested by the police."
The suspect, who confessed to the crime, is currently being investigated at the SCID, Yaba.
Vanguard