The female doctor who accused her UK-based colleague and popular social media commentator, Dr Olufunmilayo, of allegedly raping her during a visit to the European country, Dr Bola has been accused of dashing away on a bike after a defamation lawsuit was refiled against her before a federal high court.
It should be recalled that the rape allegation case took another twist after the UK police cleared Dr Olunfunmilayo of any wrongdoing following an investigation.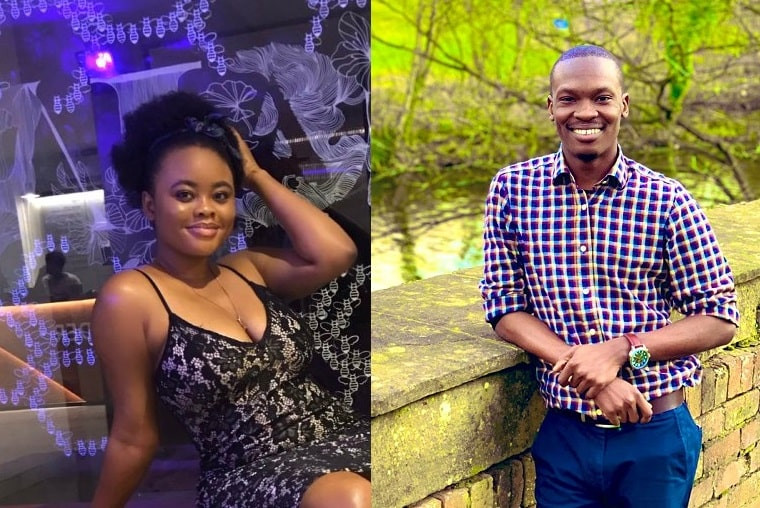 It was later reported that 24-year-old Bola Aseyan was arraigned before a Yaba Magistrate Court in September on a five-count charge bordering on a false accusation, criminal defamation of character and offensive publication likely to cause a breach of the peace, following a lawsuit filed by the UK-based doctor.
Giving an update on the case, popular Nigerian Twitter influencer Pamilerin alleged that Bola fled on a bike after the case was withdrawn from the magistrate court and refiled before a Federal High Court.

Pamilerin also revealed that the police now has an arrest warrant for her.
He tweeted,
Bola ran away on a bike from the court today. She think say na joke .We transferred the Case from State to Federal. The police now has an arrest warrant. We full ground . Bola vs Dr Olufunmilayo (Rape Allegation)

She showed up in magistrate court. We withdrew the case from there and transferred to the federal high court. Make she follow us go federal high court. Na so she enter bike japa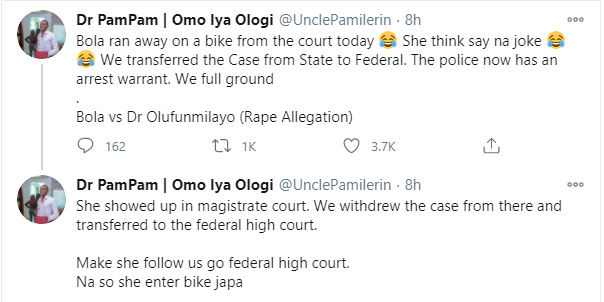 Another Twitter influencer, Bisi corroborated the claim. He tweeted;