Reality TV star, Maria Chike, has revealed that she sought the services of a local medicine man after medical doctors couldn't diagnose what was wrong with her leg although she felt excruciating pain in the leg.
The Big Brother Naija star revealed she had recently suffered a leg injury that left her with a broken knee, but the doctor had told her there was no cause for alarm, insisting nothing was wrong with the leg.

She revealed that when the pain persisted and became unbearable, she sought the service of the local doctor, who straightened her broken knee.
She shared a video showing the local doctor attending to her knee on her Instagram story and captioned it.
"I've never cried so badly in my life. He straightened my broken knee."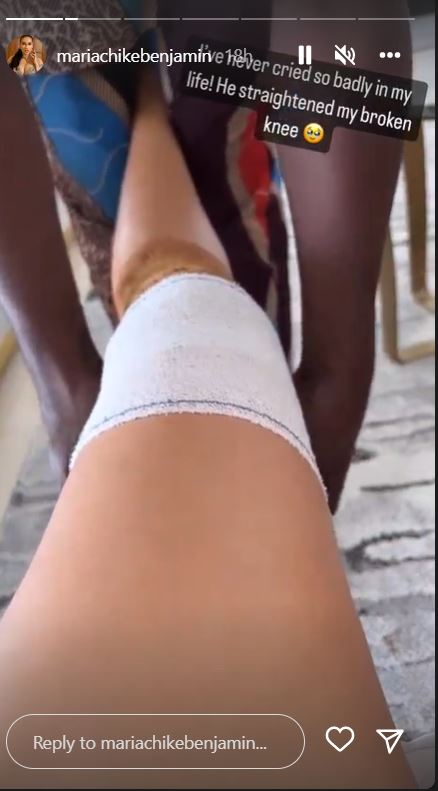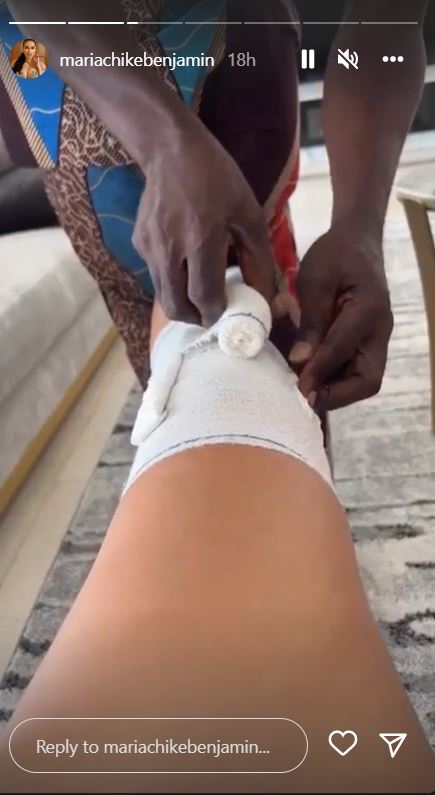 Taking to her Twitter handle, she added,
"The doctor was wrong cause it was getting worse. So I got a local medicine man. And he put the bone back in. I wouldn't wish the pain on my worst enemy. So more bed rest."
Watch video below,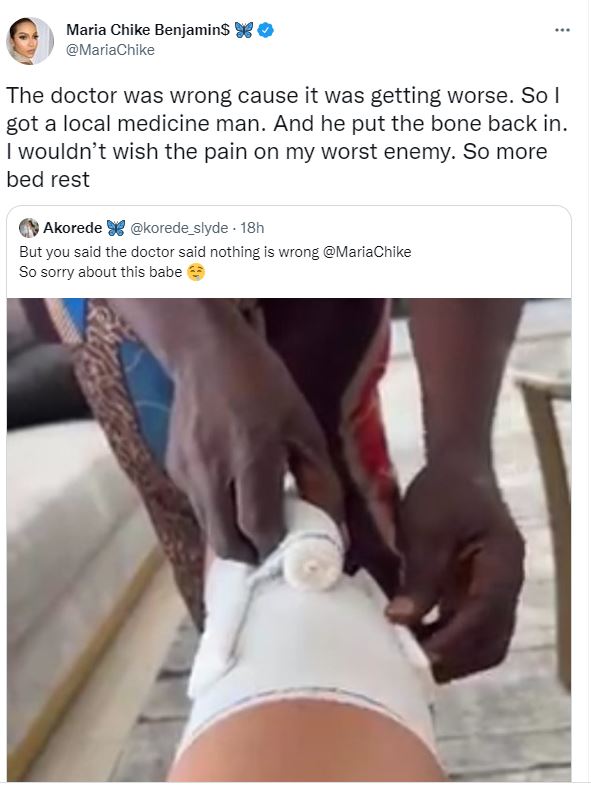 In other news, popular Nollywood Actress and movie producer, Omoni Oboli has taken to her social media page to share some important words of advice to her followers.
The mother-of-four averred that everyone is going through something so it would be very lovely if people are kind to one another.
She stated that people on social media should be kind with their words because no matter how woke someone may be, being mean can never be cool.