The Wife of the President, Aisha Buhari has challenged women and youths in Bauchi State to strive hard to acquire knowledge so that they can benefit from opportunities that may come their way.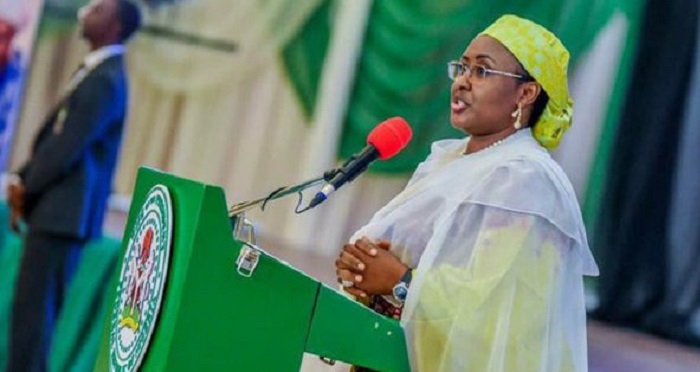 She stated this at the closing ceremony of the Skills Acquisition and Empowerment Training Programme initiated and sponsored by her pet project, Future Assured, which took place on Thursday at the Multipurpose Indoor Sports Hall, in Bauchi.
According to her, since most things are becoming digitalised, there is the need for the women and youths to be literate if they must benefit from various opportunities.
The President's wife cited herself as an example to encourage women and children, pointing out to them that it was after her marriage that she went back to school.
She said:
"You know, when I got married, I just finished my secondary school education. I didn't think my husband will be President again, but I still continued with my education and this is where God has brought me to today.

"I want to call on our people with a strong voice, education has become a compulsory thing that we must acquire.

"We must understand English and know how to speak it so that when any intervention comes, we will benefit from it. So, please, for God's sake, people should continue to go to school even if you will not work in an office and earn money, but, so that, when opportunities come up tomorrow, you will not be left out.

"So, nobody should relent or give up in going to school to acquire knowledge. We should keep reading and schooling for the benefit of the society."