A Nigerian lady identified as Chinesa Emmanule has accused her purported former lover, Ikenna Pope Nworah, of abandoning her to marry another woman after she reportedly supported his migration abroad.
Chinesa allegedly paid a lot of money to enable Ikenna's move overseas with the promise of marrying her when he returns but he married a younger lady instead.

Taking to her Facebook page, Chinesa demanded Ikenna to come and settle her or there will be no peace and happiness in his marriage.
"Ikenna Nworah, it is time for you to settle me or no joy, no peace, no happiness in this marriage of yours", she wrote.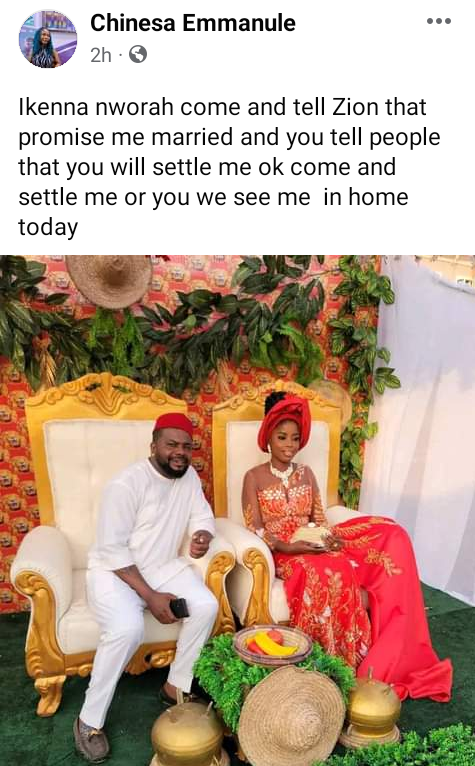 "Ikenna Nworah, you will receive bad news in the morning and you will work in vain and you will fail in all your way. Ikenna Nworah come over to evangelist chukwuebuka anozie obi and Zion prayer movement outreach", she added.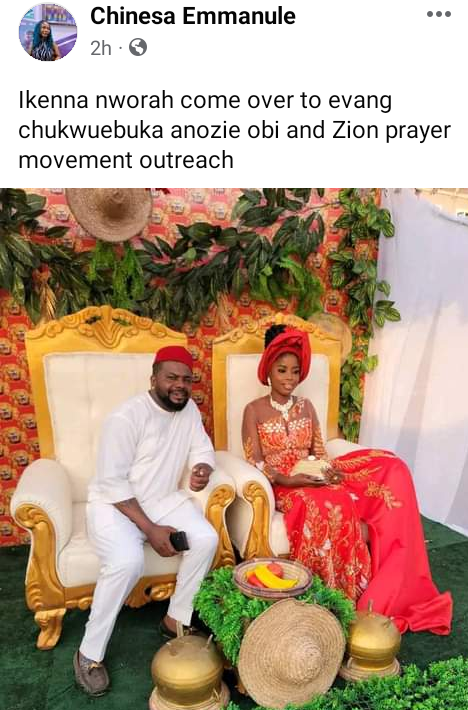 In an old Facebook post dated June 22, 2020, she shared photos of herself and Ikenna;
"U will marry me oooo."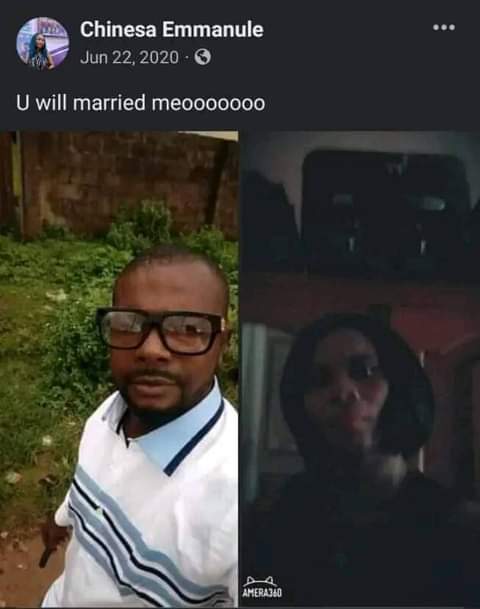 Davins Akuabata Akunwa, who claims to have known Chinesa since 2012, shared further insights on the matter, claiming that she did actually sponsor one guy overseas and provide for him till he settled down.
"I have known Chinesa Emmanule for a long time. Since 2012. We used to call her China because Chi used to be very beautiful and look like Chinese people. Chi used to hustle like a man, she sells drinks and she has sales girls too that she pays salaries. I have heard about a guy she was dating back then though I don't know the full gist but Ikenna may be the one. Chinesa is a good and hard working lady?Chinesa sponsored the guys trip to abroad and took care of him and he promised her marriage and she waited for him to return but the guy turned and marry another lady", he narrated.