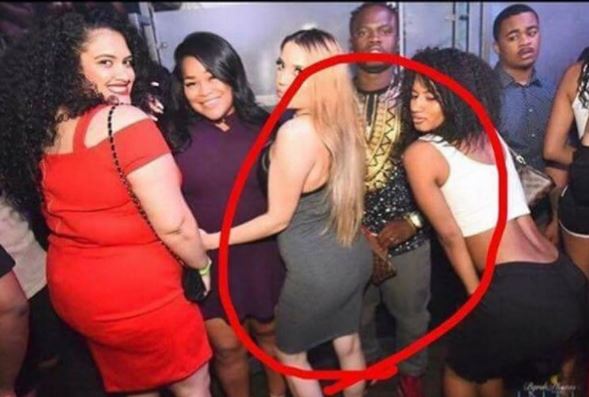 A Slay King, a big boy actually was allegedly caught on camera stealing a lady's phone from her purse in a party while they posed for a picture.
While he was "so busy" stealing the phone, the person who took the group photo didn't noticed the guy "taking" the phone at first…
Later on, when the lady noticed her phone was missing, they tried to do some investigation, and one way or the other, they went back to the picture, and then they say the "guy" taking out the phone from the victim's purse. The Lady has taken to Instagram to request for help in identifying the man.
She wrote: "SOMEBODY PLEASE TAG THIS BUM ASS NIGGA WHO WAS CAUGHT RED HANDED STEALING MY PHONE! #TagThisBitch"
She later made it known that she got his Facebook ID which he has now deactivated.
See more Photos: