A Nigerian Soldier has slammed the Assistant Commissioner of Police, Yomi Shogunle.
He accused him of blocking him on Twitter after he complained about SARS harassment.
In his tweet addressed to Yomi Shogunle, the Nigerian Soldier promised to deal with any SARS officer who 'crosses his path'. He also told their loved ones to be ready to mourn them.
The Assistant Commissioner of Police, obviously not in the mood to argue over SARS indiscipline or respond to the the threat, decided to block the pained soldier on twitter.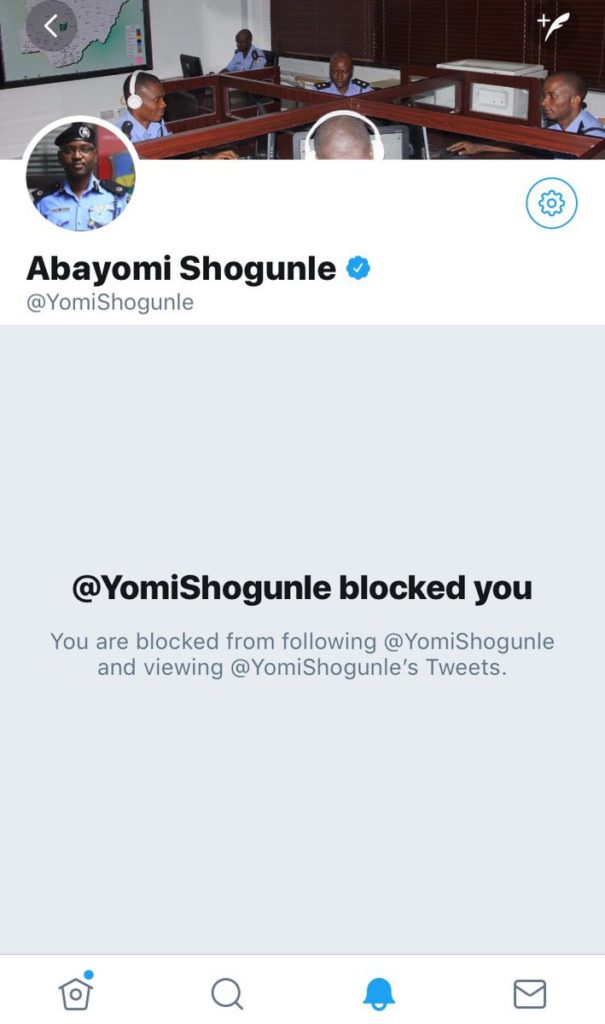 The soldier called the ACP out on this act; he wrote:
FUCKING BASTARD BLOCKED ME! ABAYOMI YOU CAN SEND YOUR SO CALLED SARS DOWN HERE TO MY BARRACKS ! IF YOU ARE SO PAINED! #ENDSARS
Recall that few days ago, a Nigerian soldier alleged that SARS officers tortured his cousin to death. According to @Jessjags, the SARS officers who arrested his cousin accused him of being a yahoo boy, only to change the story by accusing the deceased of a being a cultist. However after the mother of the deceased couldn't pay the 60K bail for the release of her child, the soldier disclosed that his cousin was tortured to death.
He tweeted;
While I was busy fighting for the peace of my country #SARS were busy torturing my cousin till Death. Got a shocking news entering into town now. I think am done with this country.

Well, I rest my case here. What are we really fighting for? When the lives of our loved ones at home isn't safe. #mood