Comedienne, Princess has continued to mourn the loss of her childhood friend turned 'brother', popular Nigerian singer, Sound Sultan.
Following the death of the veteran Nigerian singer on Sunday, July 11th Princess has penned series of emotional tribute to him as she recalls their childhood memories.
In one of the series posts she shared a video which captured some of their moments together and wrote,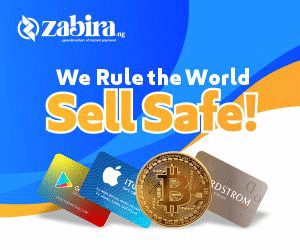 "Olanrewaju you didn't say you would leave soon. Since we were little growing up in Satellite, you have never gone back on your words. When our mothers chastised me for being playful at 8, you always stood behind me☹️ Despite your illness you wanted to be sure my daughter and I were ok. We spoke almost every day and days you could not talk you just signaled me to keep talking while you watched me on video. Sebi you said when you get better ama soro.

Kilode to fimi sile? Who will call me 'ode' when I am sad and say "you better be thankful some people have it worse" Who will I call when I am bullied that will cry with me. Bidemi does not understand what is going on. Zara kept shouting Allah! Mayowa cried the most. Lanre!!!! Your wife is completely shattered, you know how much she adored you. Aunty mi was just talking funny she wept all through. Baba Dee was dishing out orders and trying to be strong but I saw him cry for the first time in my life.

Kay is still in shock, he kept saying I am fine but couldn't stop crying. Oyin and Mama are on another level of pain. Why did have to leave? Ko da o, Lanre you were my confidant, my supporter, my brother, my good place when things were bad. Ha! osan ti ja, orun dopa😭 Sleep well Olanrewaju".
An heartbroken princess in another post shared her last WhatsApp chat with the singer where he assured her that he was recuperating and asked about her ongoing court case.
Her posts has however sparked concern from her fans who urged her to take things easy on herself.
A concerned fan @aduni_ade_5800 wrote, "Someone should check on this woman o".
@paulins130 wrote, "I think she should be checked, honestly she is going through a lot right about now. Please check on her and console her, whoever knows her".
@happeningscakes wrote, "Someone should please check on Princess…this is hard for anyone..she has being through alot lately and now this😢😢😢".
@ramota_aleshe wrote, "I hope people are watching over princess she's obviously heartbroken 💔 I feel so sorry for this lady 👩".
@ooshasnizzi wrote, "Princess Abeg he don do. Please you need to be strong fr your daughter and sound sultan family….. you should be consoling the wife of the diseased please be strong ma . This dark cloud will be over soon".
See some of Princess' posts below,
View this post on Instagram
View this post on Instagram
View this post on Instagram
View this post on Instagram