Nigerian Politician, Omoyele Sowore has spoken on the role of the native doctor who accompanied him to court on Tuesday, March 2, 2021.

Recall that photos and videos went viral yesterday, showing a native doctor in court with the activist, Sowore for his trial at the Wuse Zone 2 Magistrates Court in Abuja.
The Revolution Now convener has now described the man as the spiritual leader of the movement.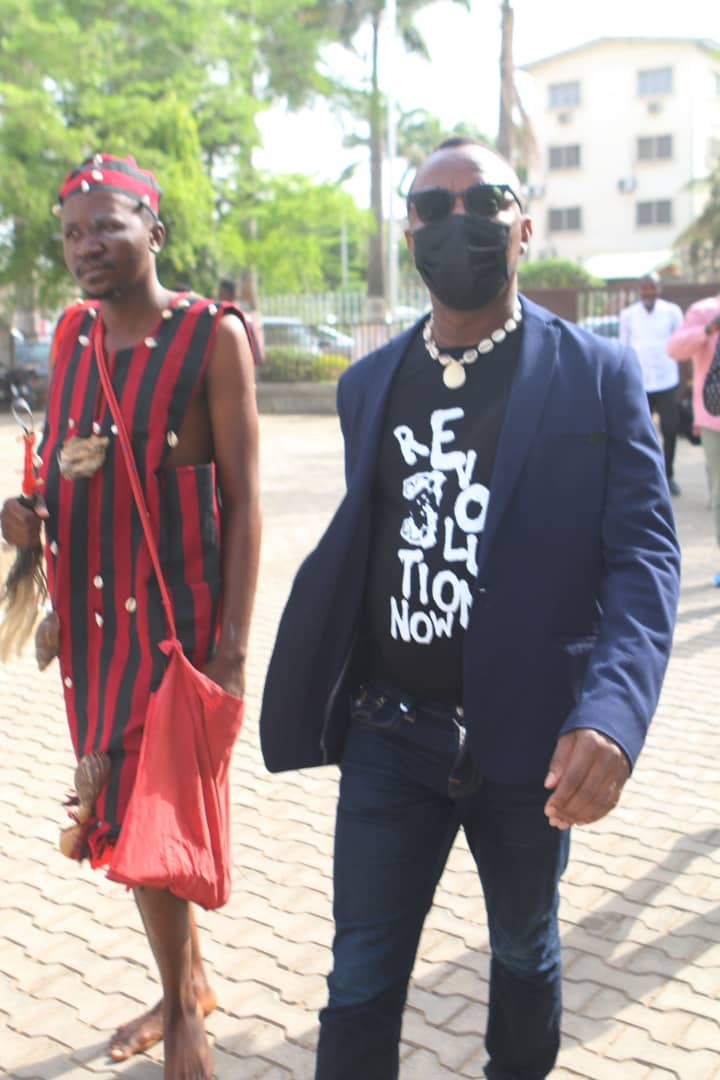 He also criticised people for referring to the man as a herbalist, saying that Nigerians accept foreign religions as civilised or sophisticated while calling the domestic ones, traditional.
He further noted that the man came to freely express himself in the way he deems comfortable.
Watch below: