Suspected members of the deadly cult group, Badoo has again been reported to have killed not less than four members of the same family.
As reported by PUNCH, cult killed a couple – Mr. and Mrs. Adejare – two of their children, while the third kid was said to be in a coma at the Ikorodu General Hospital.
The incident happened in the early hours of Sunday in Oke Ota community, Ibeshe. The children were reportedly aged between five and one. Two of them were identified as Siyin and Ajoke, all females.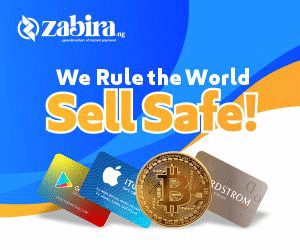 The assailants were said to have cut the window net of the family's apartment to enter the room where evil was perpertrated.
They were said to have subsequently smashed the victims' heads with a stone and left the area unnoticed.
A resident, who spoke on condition of anonymity, said the incident became known around 12pm when church members of the deceased checked on them on the way from church.
He said, "They had a special programme in their church today (Sunday). The members decided to check on them because they did not come to the church. They found the whole family in a pool of blood and raised the alarm. One of the three children was still breathing. He was rushed to the general hospital.

"There are burglar-proof bars on the windows in the house, except in the kitchen. They came through the kitchen. They tore the net and entered the house.

"We seem to have relaxed in securing the community because the attack subsided for some time. Even the police patrol has reduced."
A community leader said the residents would intensify vigils in the neighbourhood, calling on the police to ensure regular patrol on streets.
He said, "We were happy that things were getting better before this incident. There is one little girl among them receiving treatment at a hospital. Her head was smashed.
"We only hear sirens of the police patrol from the main road. They don't usually come into the inner parts of the community, where theBadoo members operate."
The Lagos State police spokesperson, ASP Olarinde Famous-Cole, said the killings had no connection with the Badoo cult, adding that the location of the family's residence was not accessible to vehicles.


He said, "The house is just a room and parlour with one open window and no visible form of security. A family of five were attacked. Three died on the spot, one died while receiving treatment at a hospital and the last member is alive and responding to treatment.

"No visible trace of violence or clues linked to the cult was found. No stone was found at the scene. A case of murder is being investigated by police detectives, which doesn't fit in the modus operandi of the cult."