Policemen of Felele Divisional Headquarters of Oyo State Command on Saturday January 22nd, arrested a 23-year-old man identified as Awoola Tobi, of Oleyo Ayegun road Ibadan, who is reported to be a habitual burglar in connection with a case of Burglary and Stealing which occurred at about 2000hrs on Thursday 28/12/2021 at Choice Plaza, Challenge area Ibadan were mobile phones and accessories to the tune of about (#2,000,000) two million naira were allegedly stolen.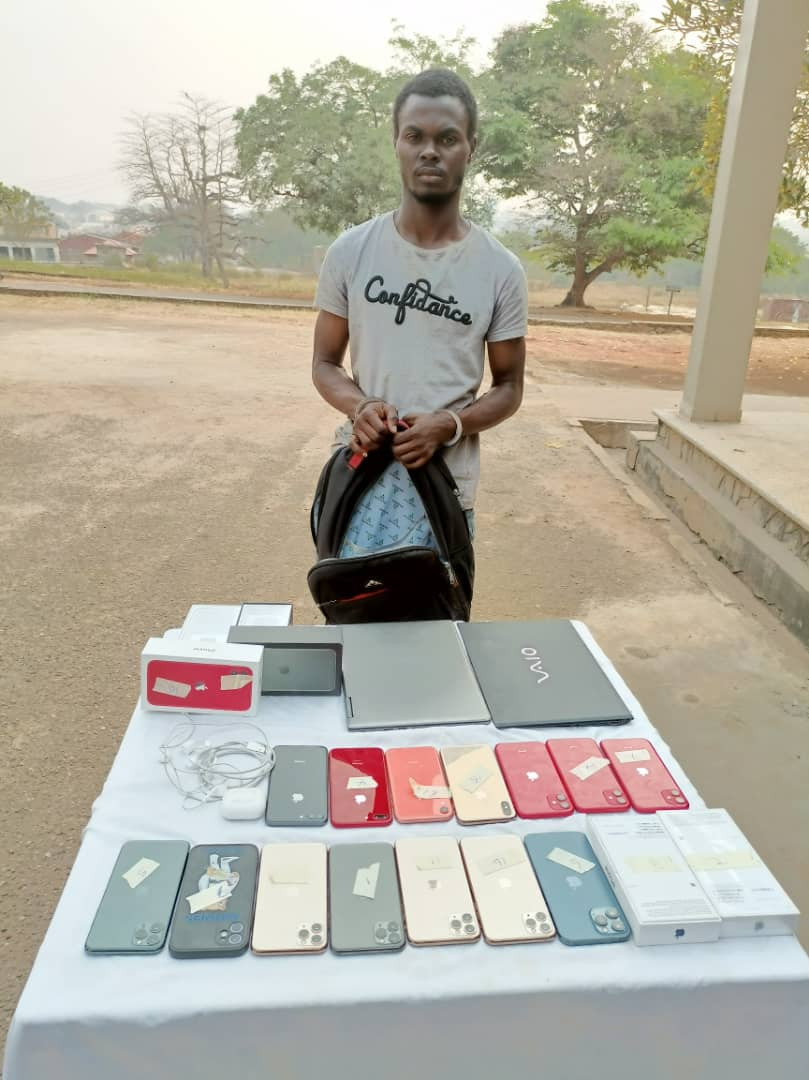 In a statement released by SP Adewale Osifeso, spokesperson of the state police command, stated that after painstaking and diligent investigations, the culprit was tracked and apprehended in possession of the following items which were hitherto reported stolen.
These recovered items include; (16) Sixteen i-Phones, a white earpiece, one unbranded white-colored earpod, a Sony Vio laptop, one Dell laptop, and a black shuttle bag.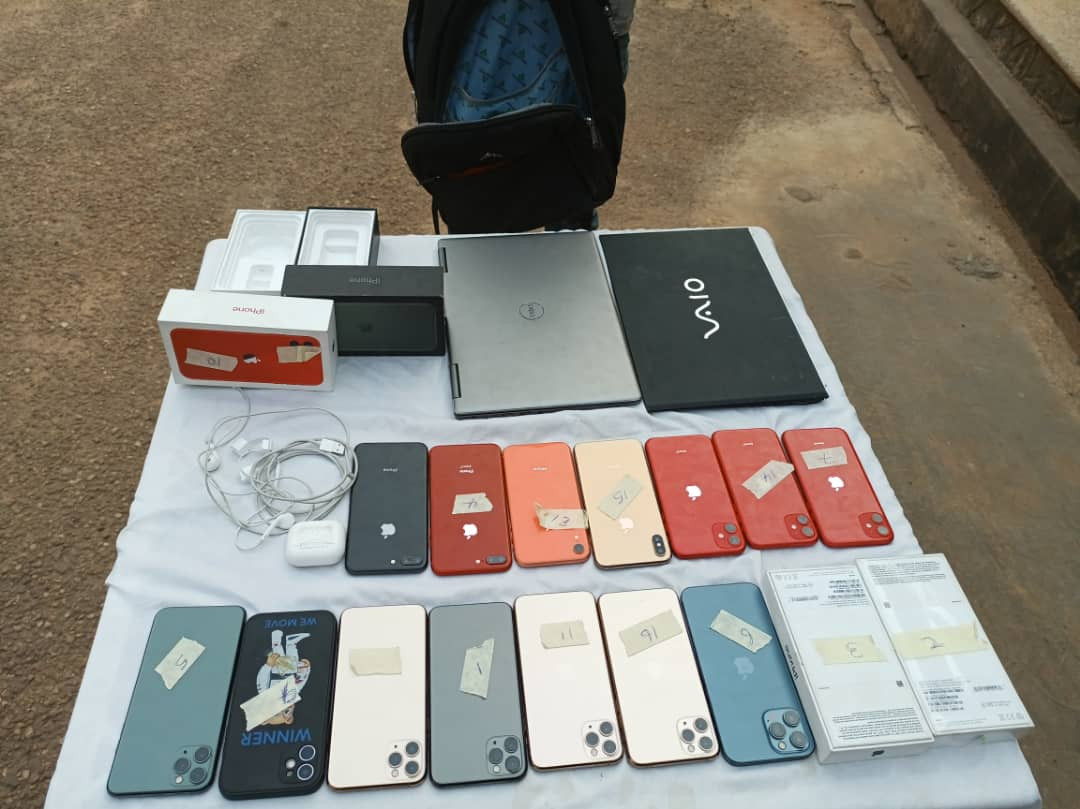 The police spokesperson also stated that preliminary investigations and voluntary confessions were made by the suspect where he revealed that he broke into the mobile phone and accessories shop situated at Choice Plaza, Challenge Ibadan, unaided, with the intention of stealing and re-selling the items.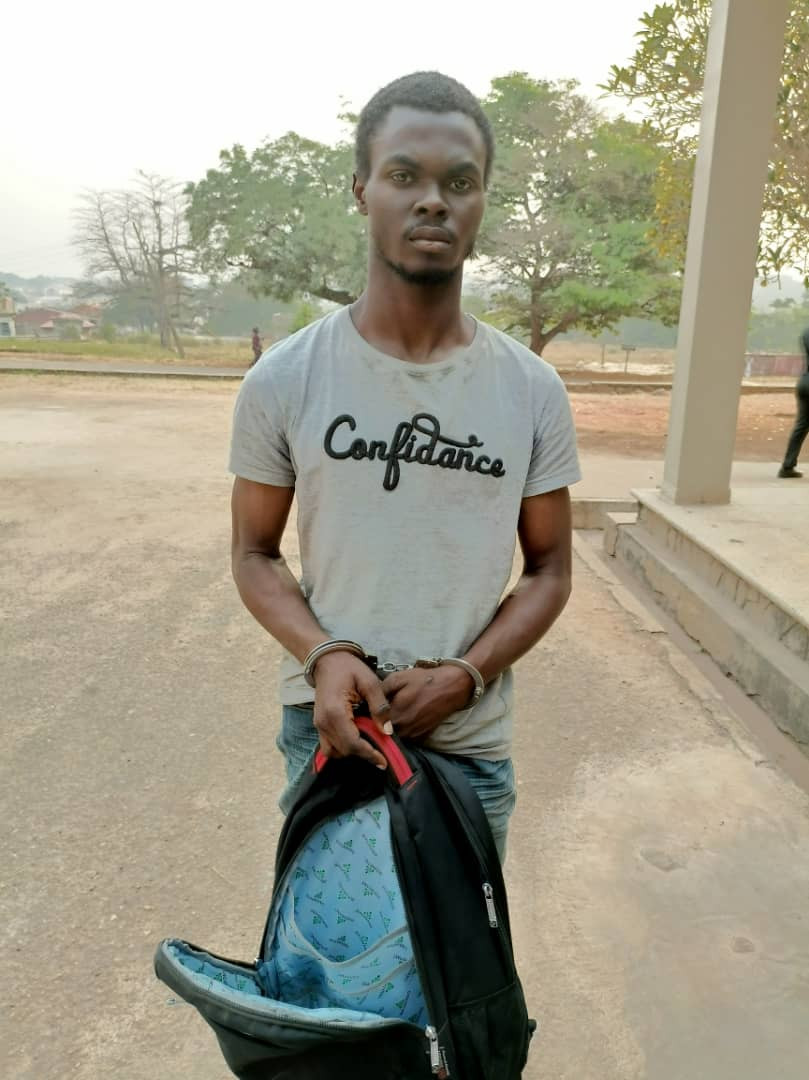 The Oyo State Police Command seeks the cooperation of the good people of the State in providing credible and timely information to help apprehend his accomplices.