Awal Abdullahi, a 23-year-old tailor, who allegedly beat up a lady, identified as Halima Nasiru, to a state of being unconscious, on Thursday, appeared before a Mararaba Chief Magistrates' Court in Mararaba, Nasarawa State.
Abdullahi, a resident of Farin Ruga Village in Mararaba, is standing trial on a two-count charge of the alleged use of criminal force and intimidation.
Nigerian Tribune reveals that the prosecutor, Sergeant Samuel Okoro, told the court that ,on October 15, the accused confronted the complainant and beat her to a state of unconsciousness, on the ground that she refused to befriend his friend, simply known as Shettima.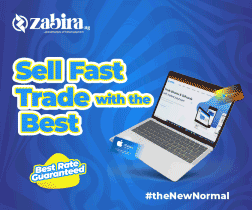 He said:
"The accused allegedly beat her up, resulting in various degrees of injuries all over her body. As a result of the beating, the complainant lost her phone and cash of N5,000," he said.
He added that the accused also threatened his victim that he would kill her if she did not agree to befriend his friend.
"She was admitted at a medical centre in Mararaba, but was later discharged."